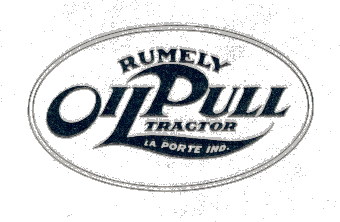 Advance-Rumely
Allis-Chalmers purchased Advance-Rumely Thresher Co. in 1931. This purchase aided Allis-Chalmers' expansion into the agriculture market since Rumely had a well established and respected dealer network in place.

---
Image Archive

Cover of Oil Pull sales brochure
15-25 from original literature
schematic of Oil Pull cooling system
Rumely X model 25-40
complete brochure page of X 25-40 (140k)
Rumely 15-30 F
Rumely S and L rear angle
Rumely L nice closeup, my dad has one of these too.

---
If you have any comments or suggestions for this page, please send me a message. Contributions of source material (scanned graphics or other data) are also appreciated.
---
---
---