Hello everyone. New to the group. What stated out as a small project to build my father in law a pond has become an adventure for sure.
I first bought a HD3. Well a H3 really. It may have started its life as a HD but someone converted it to a gas motor. This thing sat for years. But the under carriage was almost brand new. I got it running, moving forward and backwards. Adjusted everything to where it was steering and braking like it should. Got it out in the field for an hour and a half and lost oil pressure and immediately shut it off. What a wonderful place to put the oil pump>>>
I then picked up a 653 turbo diesel. Needed steering clutches, so I was told. Found out that the right track does not drive. Tore it down - looking like it is a broken axle. The under carriage is garbage. Rollers are ate all the way through. But the guy I bought it from gave me new Pins and Rollers and also the Drive Gears for an HD4 that are almost new. The HD3 has smoother (flat) track pads. the 653 has a higher cleat pad. I would like to use the higher cleats when I am done with this project. What I also found out is the 653 has 2 links more in the track than the HD3 has. I am looking to confirm that I can use the Outer final drive gears for the 653 from the HD3/HD4. In researching the HD3, HD4, 653 should all be the same??
My plan is: Use the HD3 for a parts machine. So anyone looking for parts - please let me know.
Also I bought the 653 with no key - Does anyone know where I can get a new ignition switch for it?
The 653 also has a ripper on the back of it. Does anyone know where I can get ripper teeth? Maybe also the hydraulic ram for the ripper it requires 2 I only have 1>>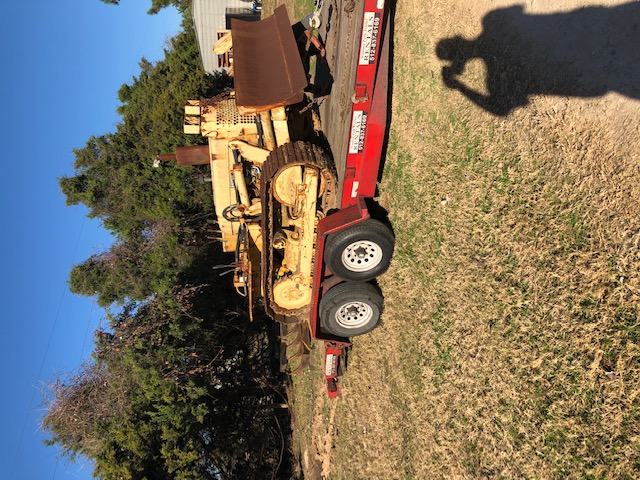 Edited by Spike78653 - 31 Jul 2019 at 11:12am