Ok...thought I should share this with you guys. We of course monitor the Ritchie Bros. auction site in Sacramento, Ca...it's about 2 hours away. We sell and buy (yes...usually more buying). This AC 685T (AKA to us) as an 11000...showed up....and that's how the story started. So as DAVE...and I hear JOEL say it too....most of the internal parts of these engines are made of UNABTAINIUM. We know that...so we very seldom miss a chance to grab them when we can.So after a short pissing match with another bidder on line....it was ours (and I apologize if it was another Forum member).David picked it up after a septic tank delivery...3hours to the Vacaville area...down I-5 and back..right by RB auction yard.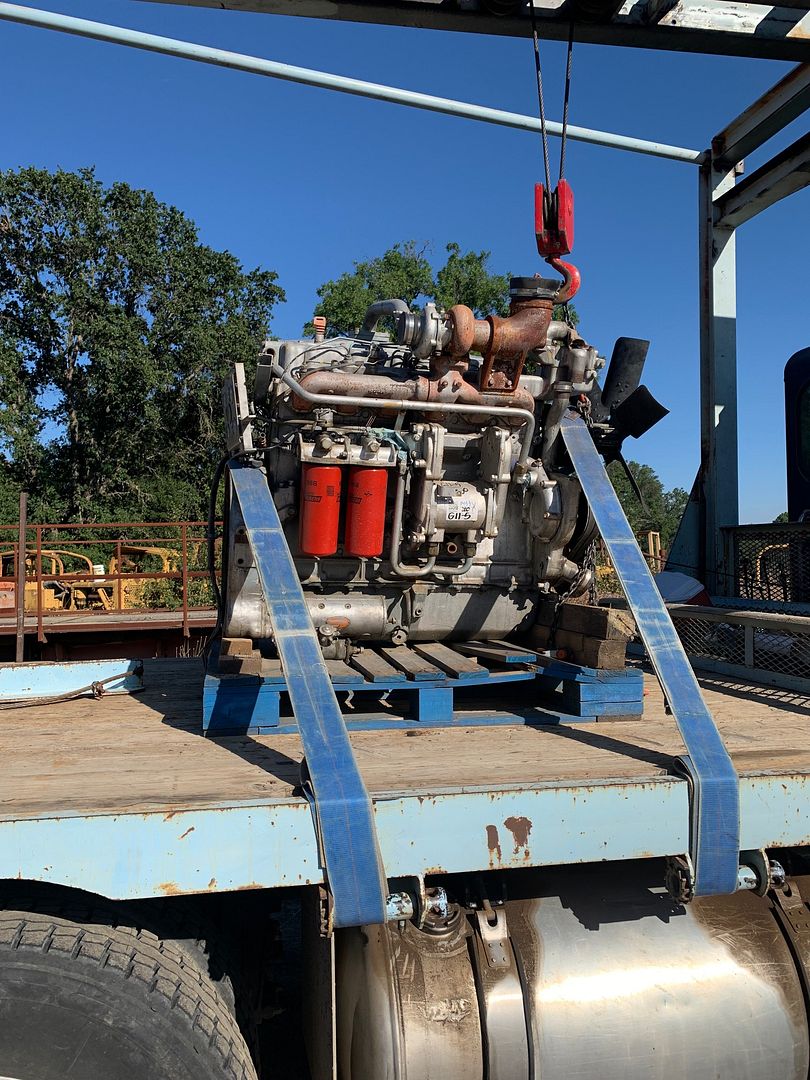 So we know no history on it.....absolutely nothing...it may or may not run

I was always attracted to the spin on oil fiter base that was available on this version....but by the time we figured it out they weren't available anymore.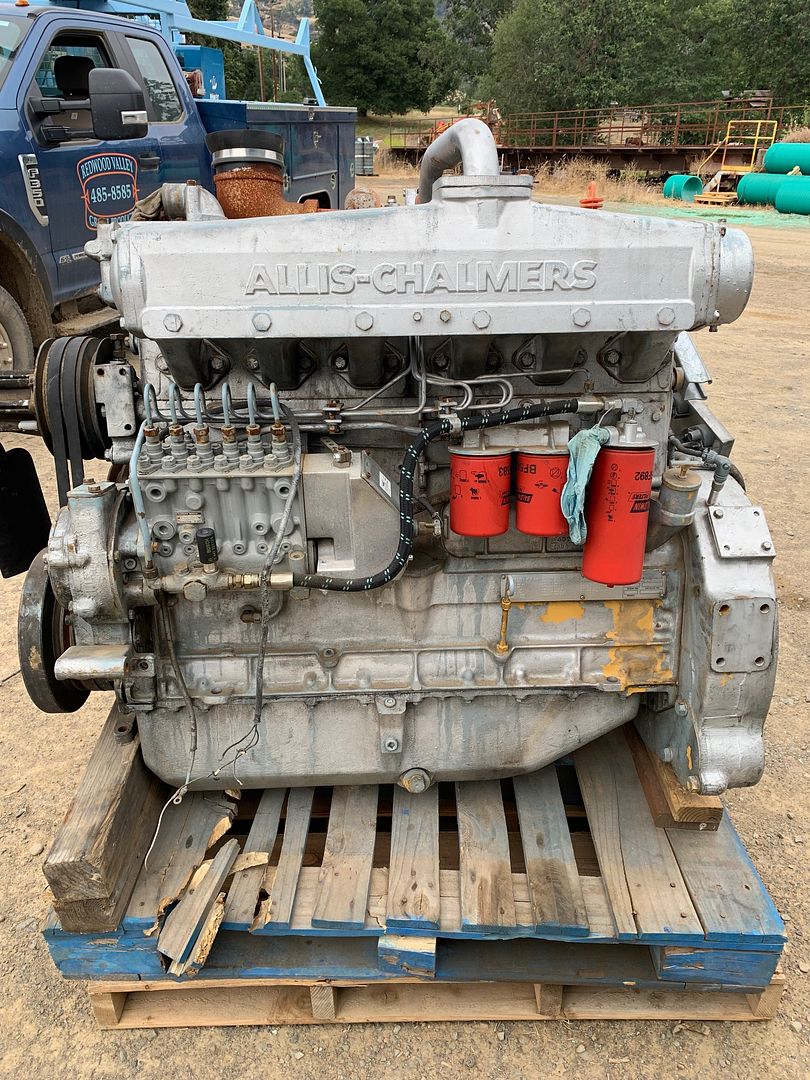 Our speculation is this was probably a generator application.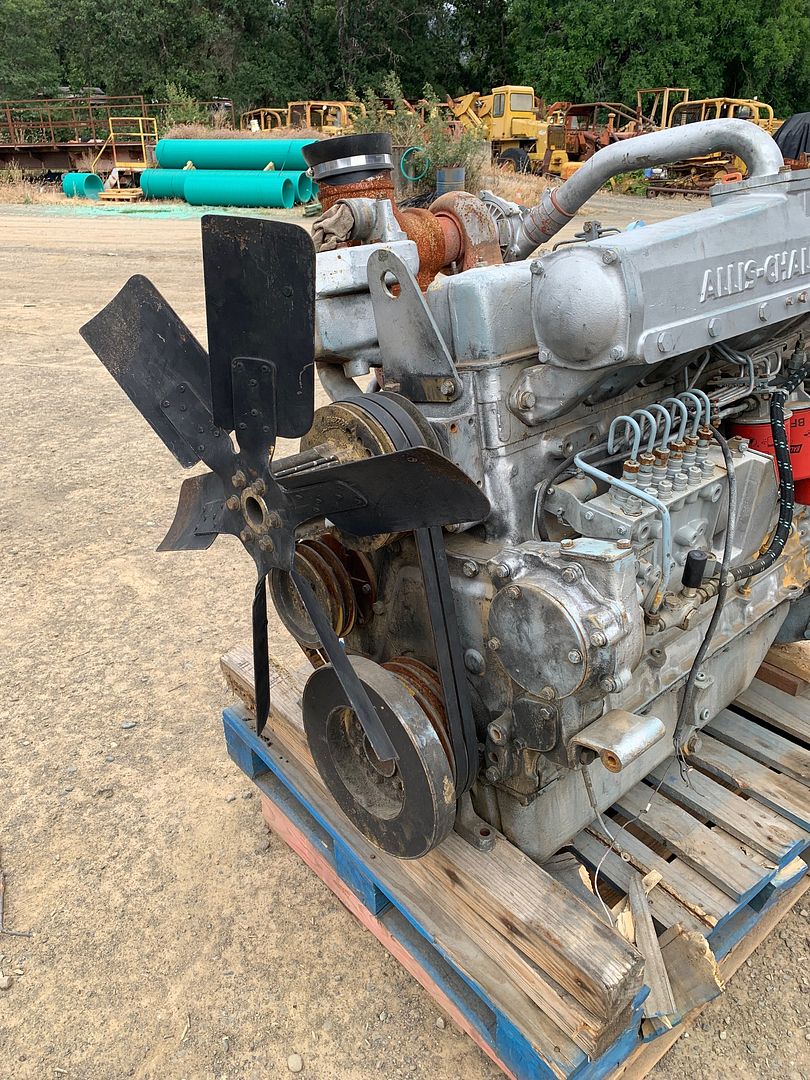 This engine does not use the accessory drive for the belts as in the dozer application.
So we have one of these engines in a farm dozer we bought for parts some years ago.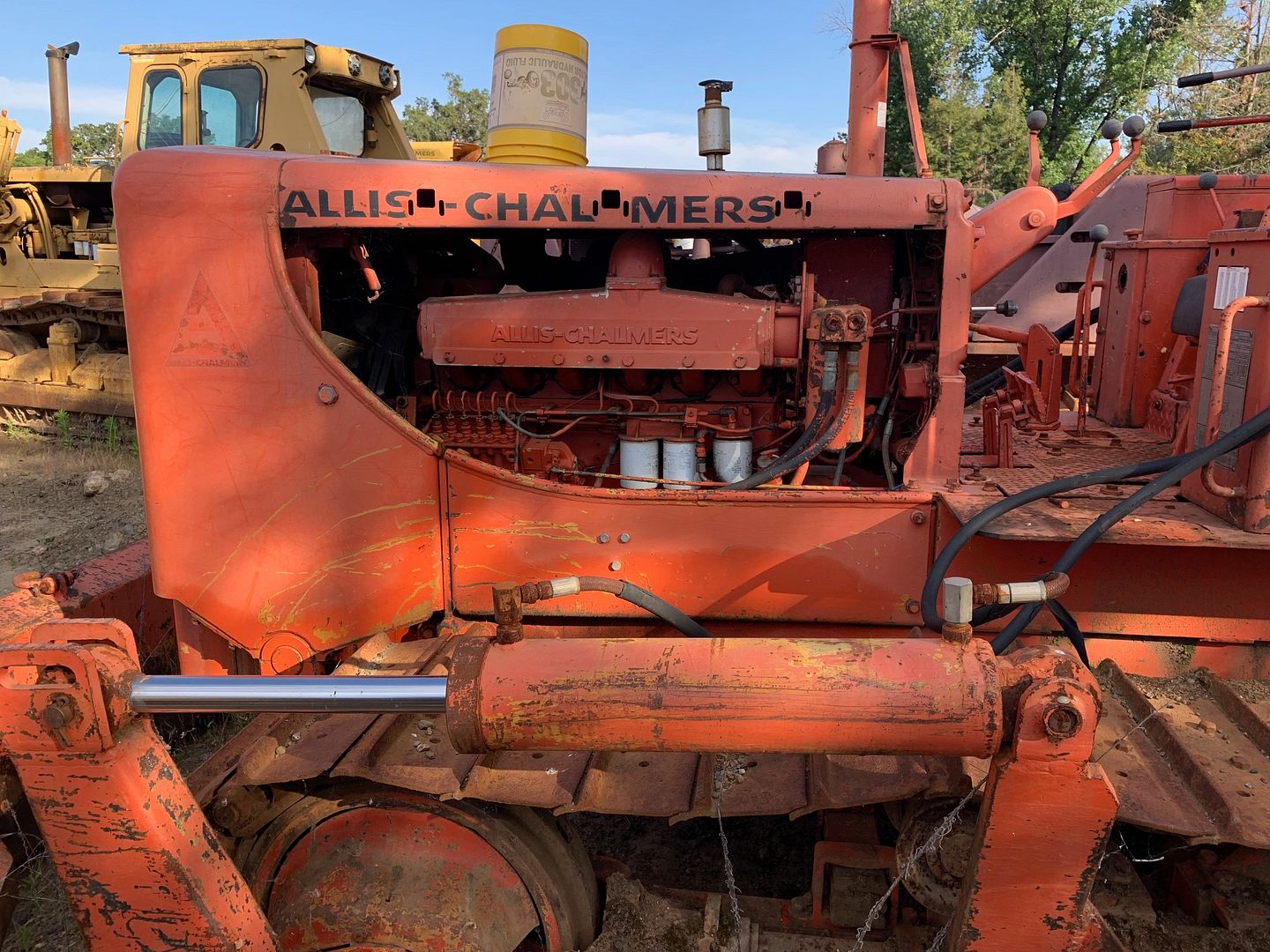 It's a pretty late HD11E model direct drive. All of those changes were made to the dozer application....probably done by a dealer.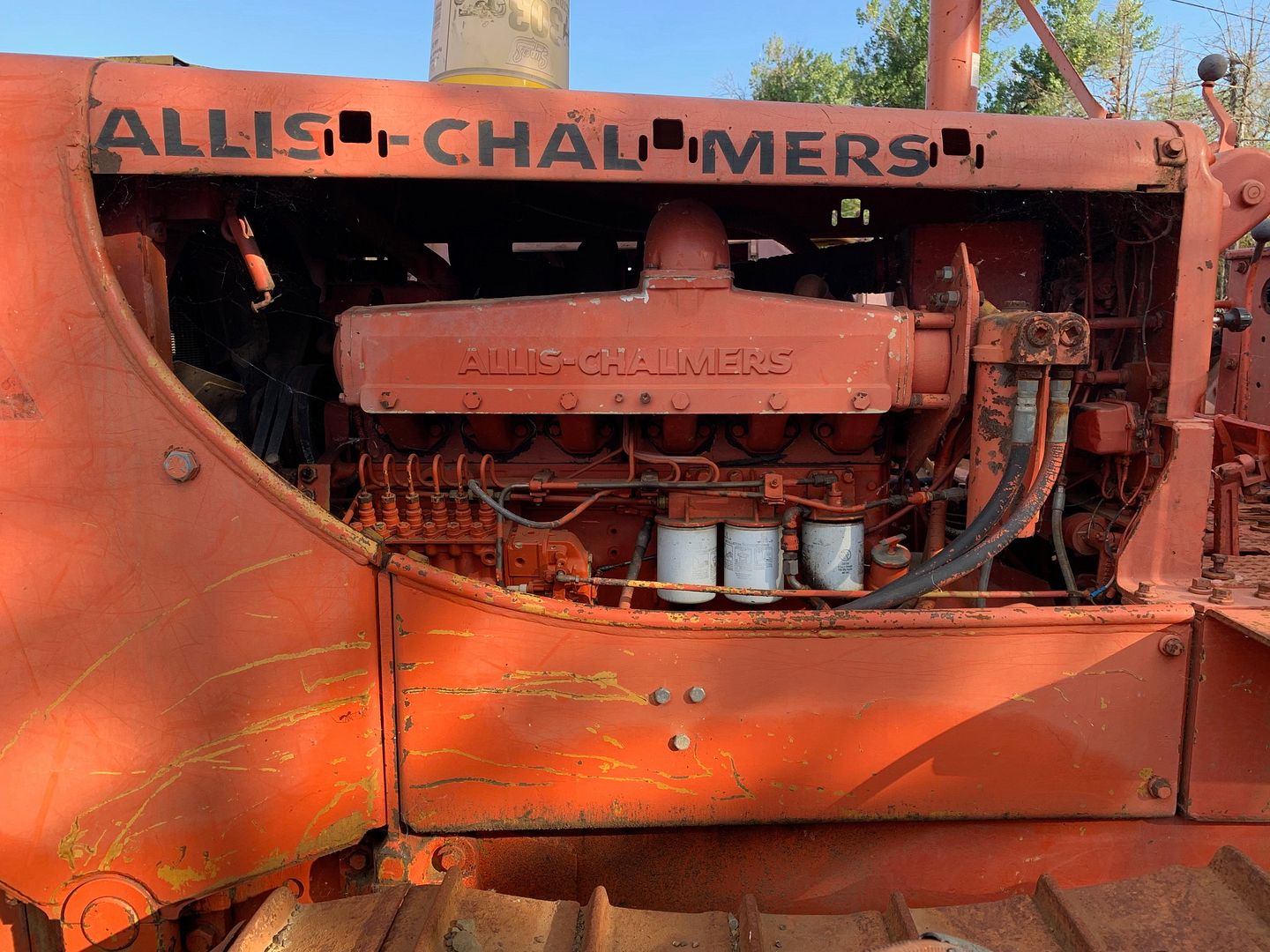 We bought this for the engine and undercarriage to use on our B series...of course it's to good to take apart.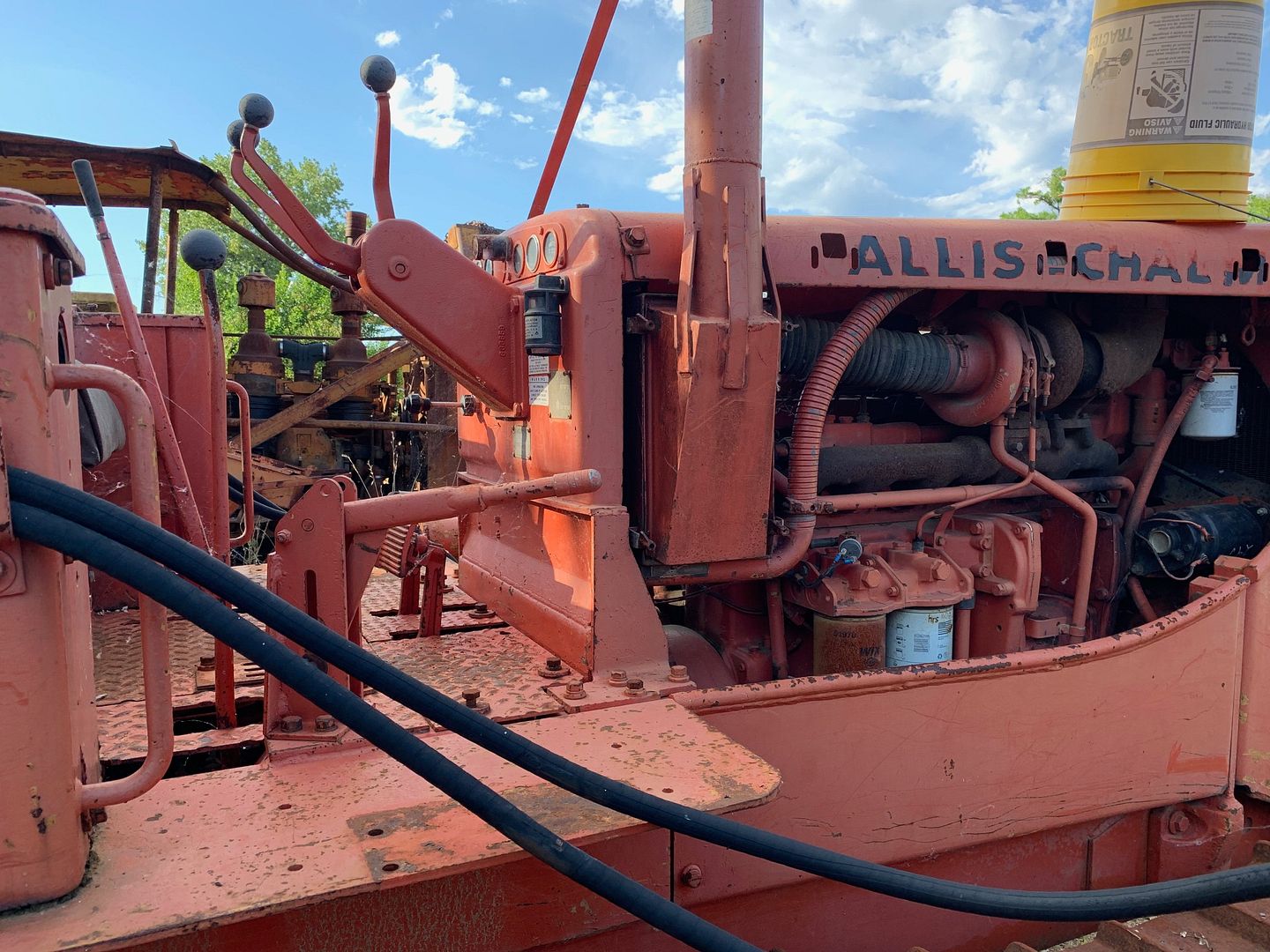 It has of course a oil clutch...and steering clutches. It has a farmer blade on it run by a BEGEE unit on the back. We have not even used it in the yard because the hydraulic cylinders leak so bad...didn't want to fix them.
So another thought for this tractor would be to harvest the the hardnose..hydraulics..canopy and rippers from this earlier 11s version that we acquired years ago.
This tractor did not run when we got it...it has ..what I would guess would be the 1000 engine...no turbo. We think it was dusted...the previous owner said he could get it started on either...I couldn't...not even as he towed me 3 miles down the road where we could load it.
That will happen in our spare time....So back to the 685T...I think they were used in the Gleaner harvesters and other farm equipment after AC construction equipment went away.