This is a 1942 A-C B. S/N 60709. I bought this at an auction with the intention of converting it back to a correct wartime B on full steel. Due to time, space, ambition, and the desire to collect other cool tractors, I am offering this tractor for sale.
It still has the steel wheel fenders, tall air cleaner pipe, and one rear thick cast wheel center on it. It runs excellent and carries good oil pressure when warm. It starts easy with electric starter or the hand crank. It is 12 volt start but has magneto ignition. It has near new 9.5X24 BKT rear tires. it also has a new, orange colored seat cushion and backrest cushion. Comes with a hydraulic lift and mounted one bottom plow.
Here's what is wrong with it...it has had a 125 power unit engine installed it it sometime in history. It has a CR prefix ahead of engine number. The hood has the muffler hole butchered out larger than it needs to be. The grill's crank hole it well worn. An adjustable wide-front was added, but is cut and welded in a few places. It does move and steer well.
I figured on putting the correct parts on it from what i had collected, and searching for what i didn't have. I'm hoping someone might want to do what i had originally intended, or just continue on with the tractor as-is.
I'm asking $1200 for what you see. Please do not ask me to sell or trade off the war parts. PM me for more pics, or my phone number. I am happy to answer any questions.
Located in Blissfield, Michigan 49228.
Thanks!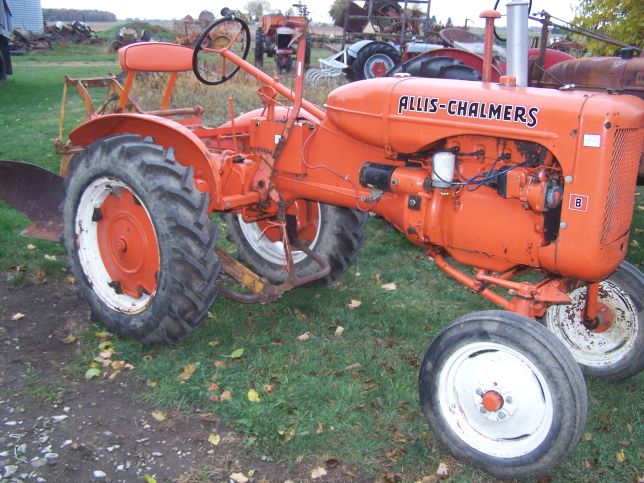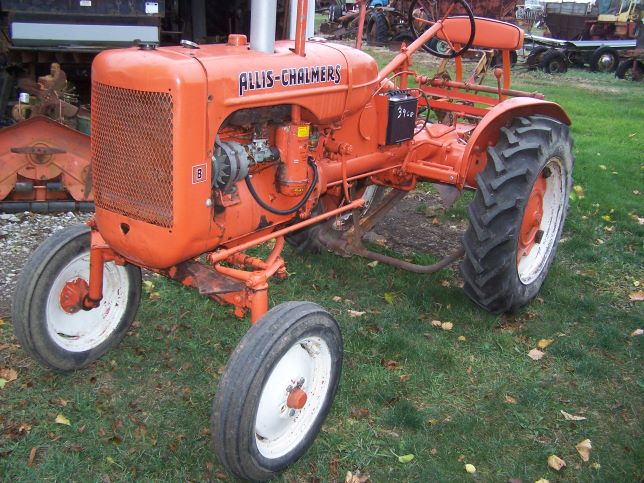 Edited by steelwheelAcjim - 20 Oct 2020 at 9:49am