Ok...some of you older forum members know we been slakin...getting our collection tractors out to shows....between wild fires and covid...and a day job. But we got one moving now. So the HD5 was parked in this lineup next to the HD6...forgot to take a picture before moving it. All of them are sitting in the dust and the sun..were not happy about that.
It's been sitting for 2 years...but fired right up.
We moved it to the shop where we could wash and wax it.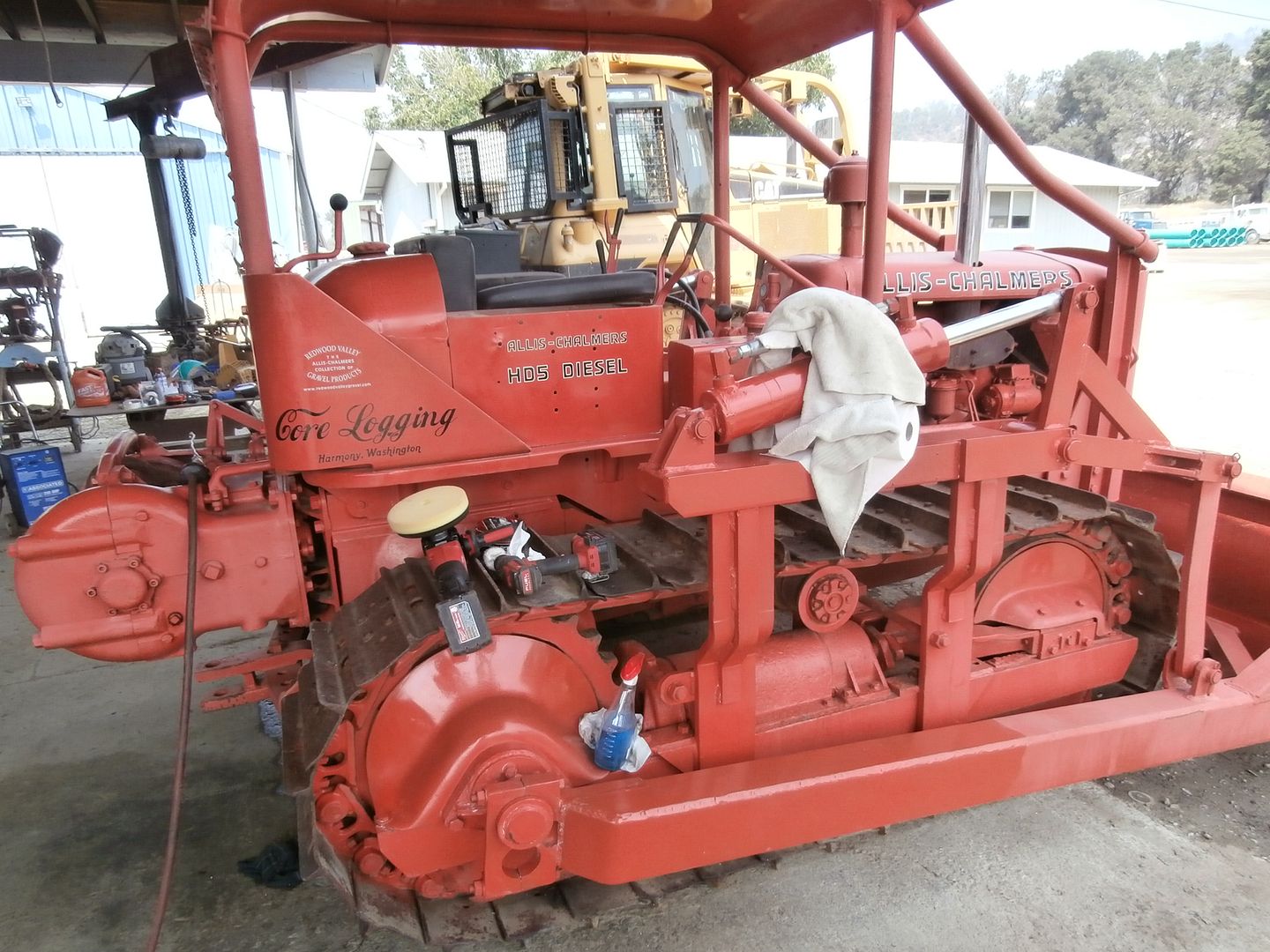 It appears that our expensive paint job paid off...because it cleaned up nicely. Since David's the painter...he did the wax job too.
So....the story goes like this. We have a nephew (Great nephew) who is in to trucks. He currently has a logging truck...he loves truck shows and doesn't miss a chance to go if possible. He's been buggin us for a couple of years to take one of our tractors to a show.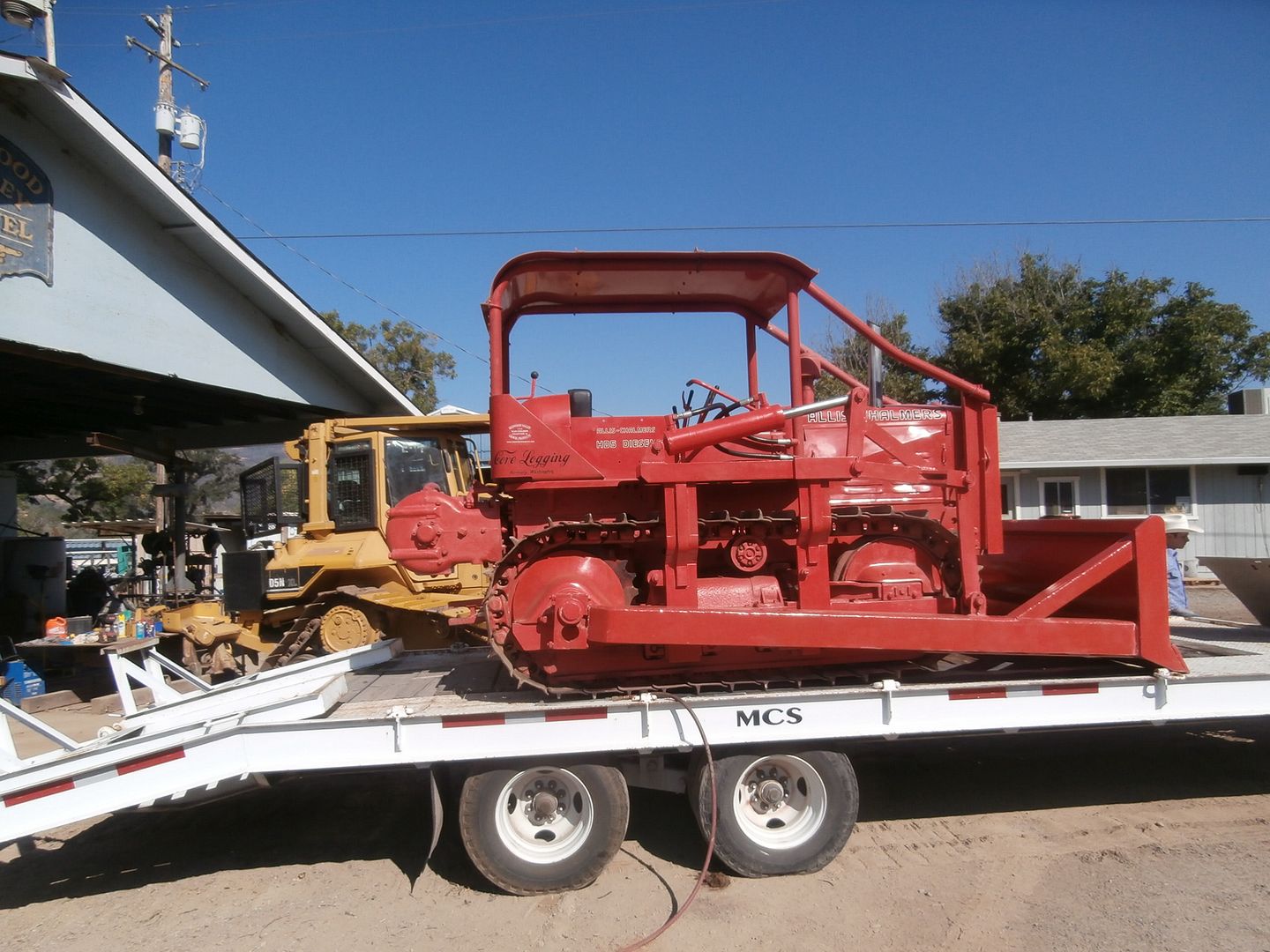 So this is what we settled on. "THE CORE HD5"...I'll explain later. So I said "Willie...not sure we should do this..you might steal the show" he said "YEAH that would be cool" Don't know if that correlates to anything..."taking a tractor to a truck show"...is that the same as "taking a knife to a gun fight?" we'll see.
It won't be unloaded while it's on display...told him to take at least one engine cover off. He has all the display pictures and stories to go with it
So this would be Willie Miner's logging truck...there's a story with it also...but later
So...."THE CORE HD5" refers to....the Core family in Chehalis Wa. Kevin and his wife Nancy are the publishers of "LOGGERS WORLD" magazine. Kevin's grandfather bought the tractor new in 1952 for logging family property. It remained with the family through the generations. Kevin was able to procure it from his mother for our collection..and the rest is history. So that was in 2012...the picture of us is 2013....that's 8 years ago...so be kind to all of us. So we thought it would be fitting that this tractor should travel to the Northwest close to where it was born and raised for a visit.
So...this will be the "BROOKS TRUCK SHOW" AUG 27-28 Brooks,Or. so if you're in the area...go check it out. Willie's supposed to be sending pictures ...I'll post as I receive them.
Also going to pull up other original posts for newer forum members....if I can