A little over 2 years ago I bought a 1965 dodge at a consignment auction, $400. Man my wife was upset when she first saw it.
Well it wasn't too pretty. This is when I picked it up.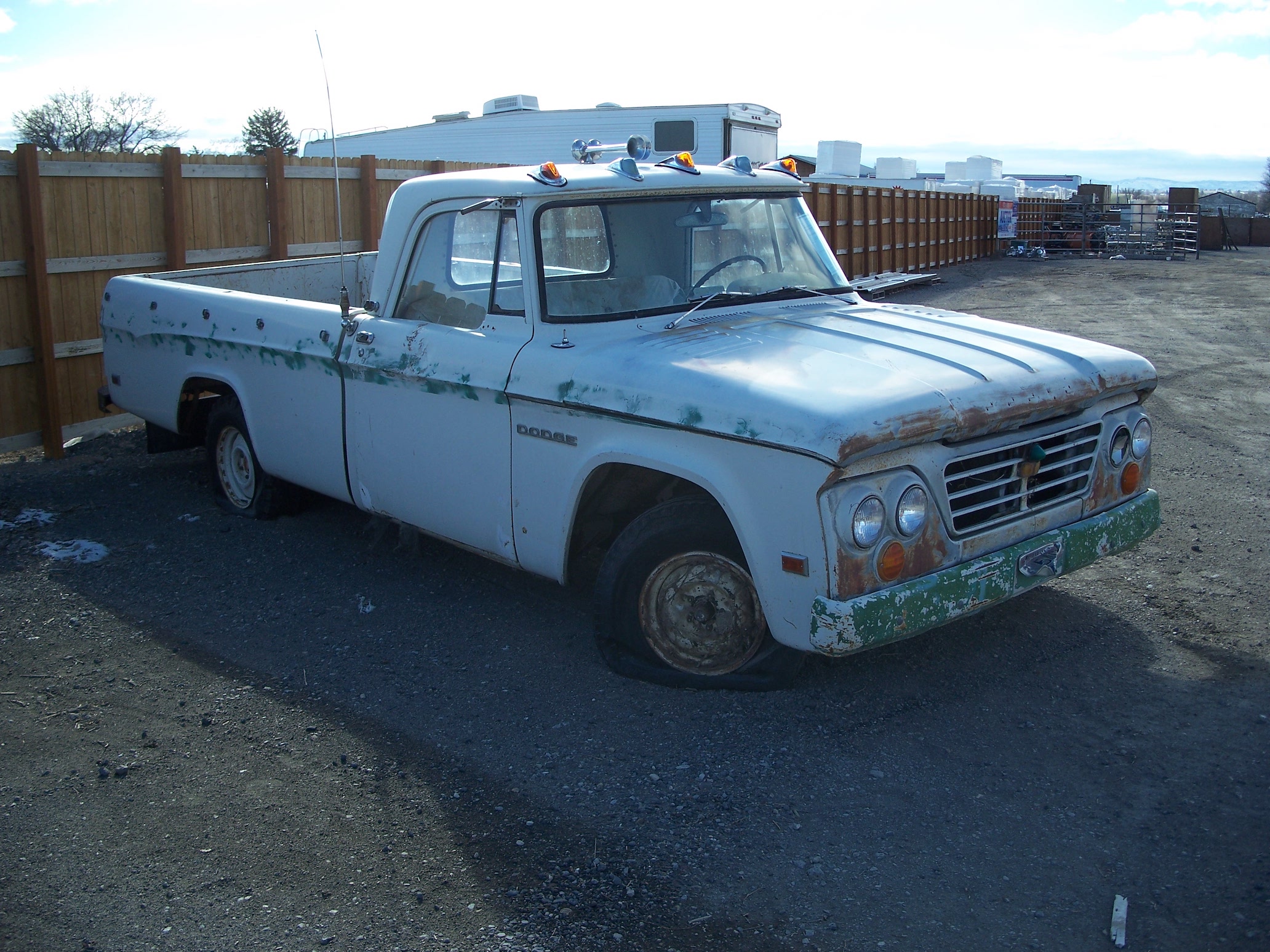 This is when I got it home.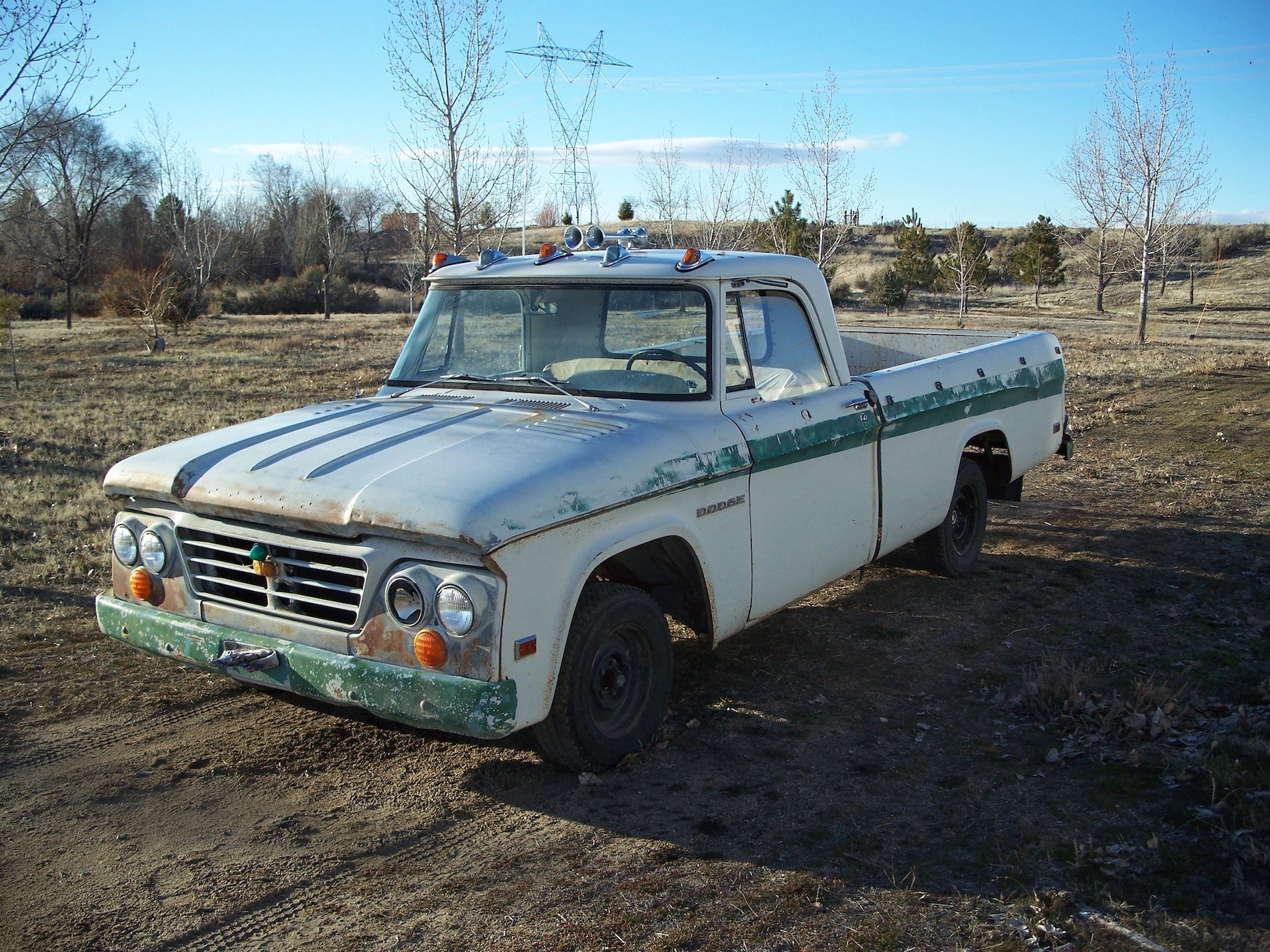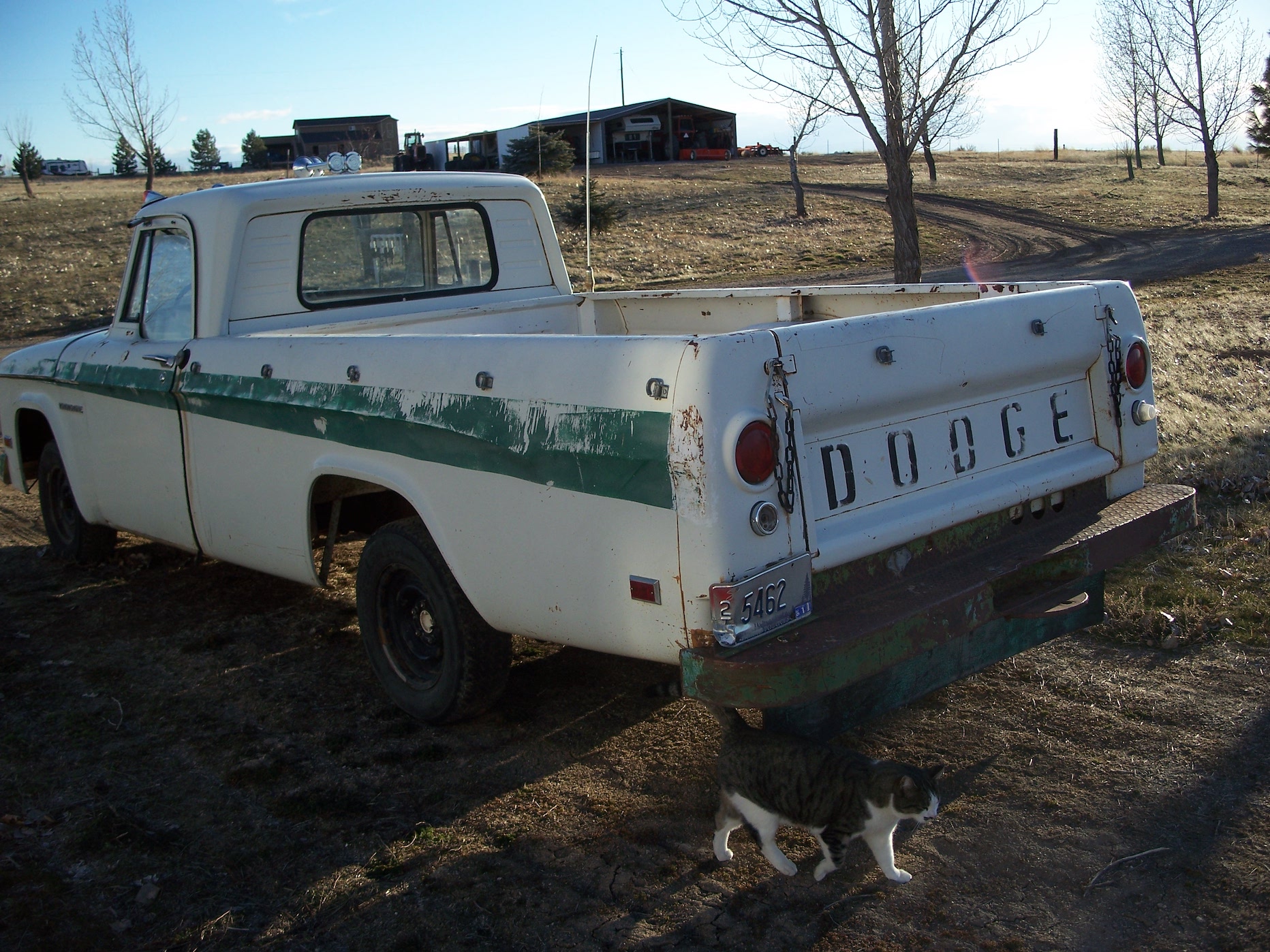 After cleaning it up the bed hardly has a rust in it and the tailgate is almost perfect, just 1 small ding.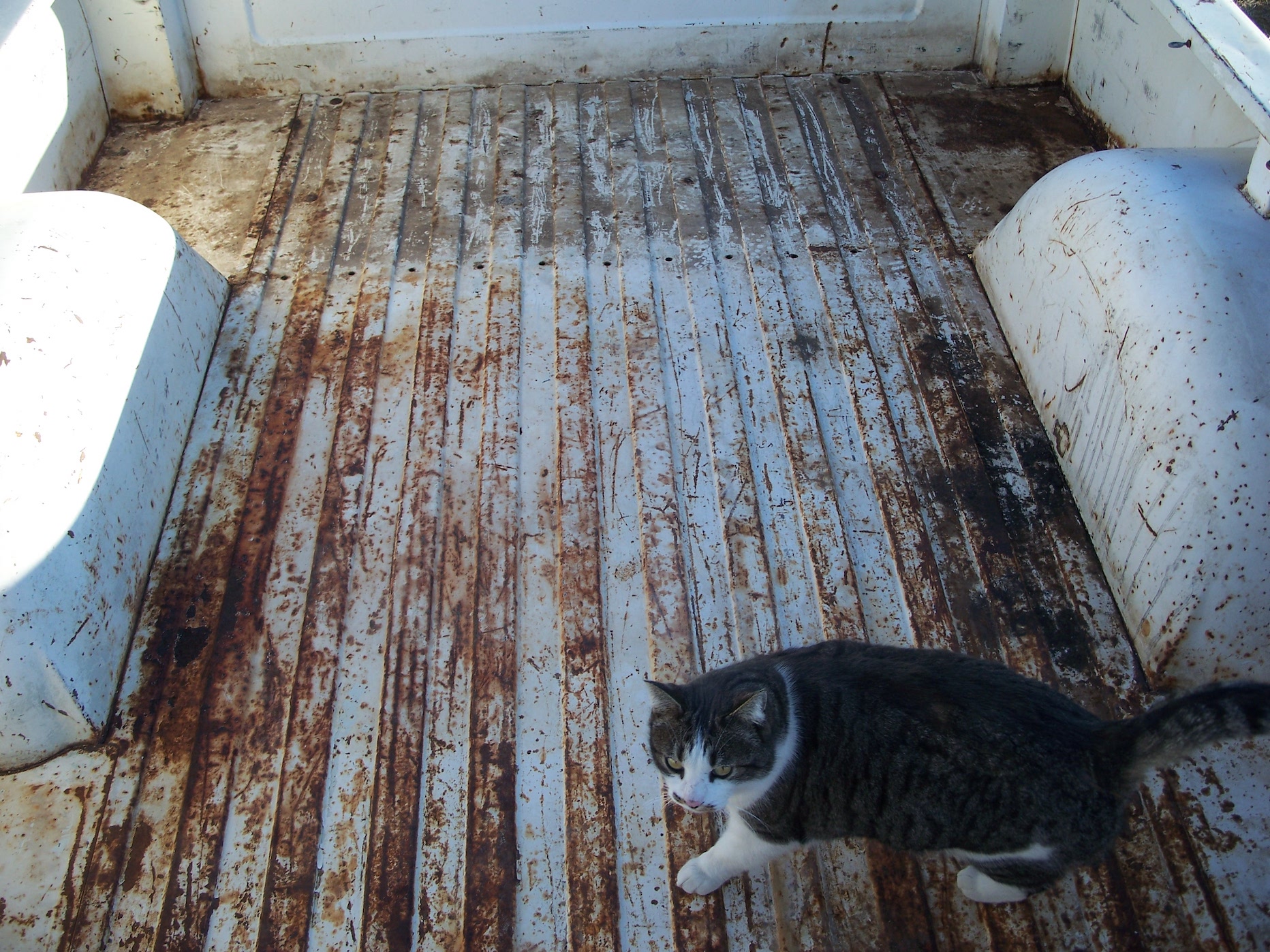 Poured a gallon of ATF through the carb and let it set for about 2 weeks. Pulled the plugs, turned it over and blew all the oil out. New plugs, cleaned out the carb and it ran, YAH. It did want to overheat and water pump was noisy so I put a water pump on it, flushed out rad and I drove it around the place for a month or 2. I replaced the 4 wheel cylinders and all brake hoses and master cylinder(rock auto had them cheap). I took off the cab lights. Welded all the holes in the roof up and just did a light coat of paint over that. I fixed the door latches. The steam cleaner took off the green stripe someone had spray bombed on, then wet sanded the outside with 2000 grit and it cleaned up nice. I put a few hundred miles on it to see how the motor was holding up. No smoke and minimal oil use, just a lot of leaks.
So I decided to update it a little. New valve seals, rod and main bearings, oil pump, timing chain. Resealed the intake and oil pan/crank seals.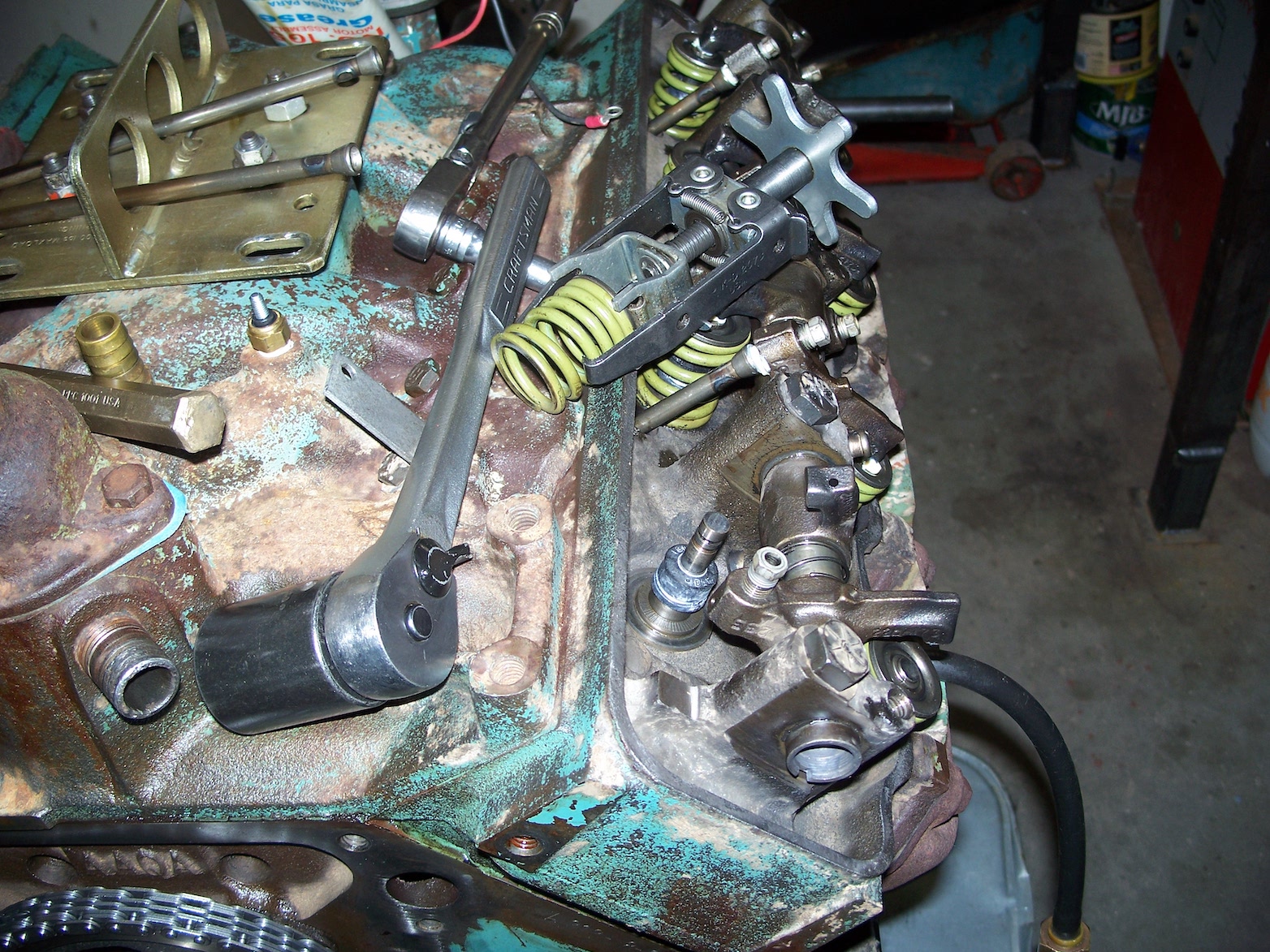 I do not like shifting anymore so I thought I would put an automatic in it. Word to the wise DO NOT attempt this if you don't have some mechanical skills. It was way more involved than I expected. I am lucky there are 2 old junkyards not too far from me. Bought 2 dashes from them , 1 auto and one standard(because the auto one was butchered up).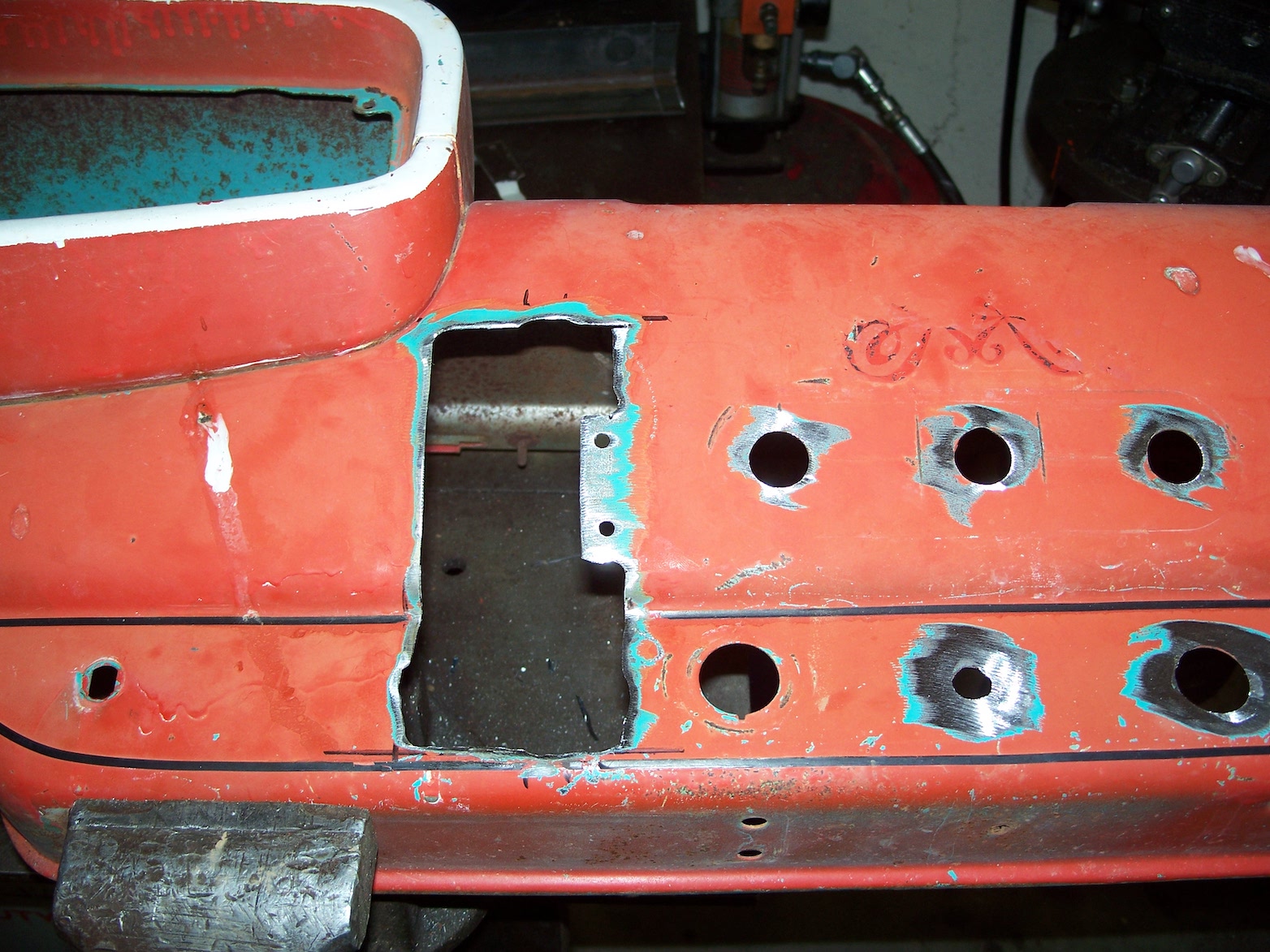 Welded in the auto trans shifter mount and welded up the extra holes.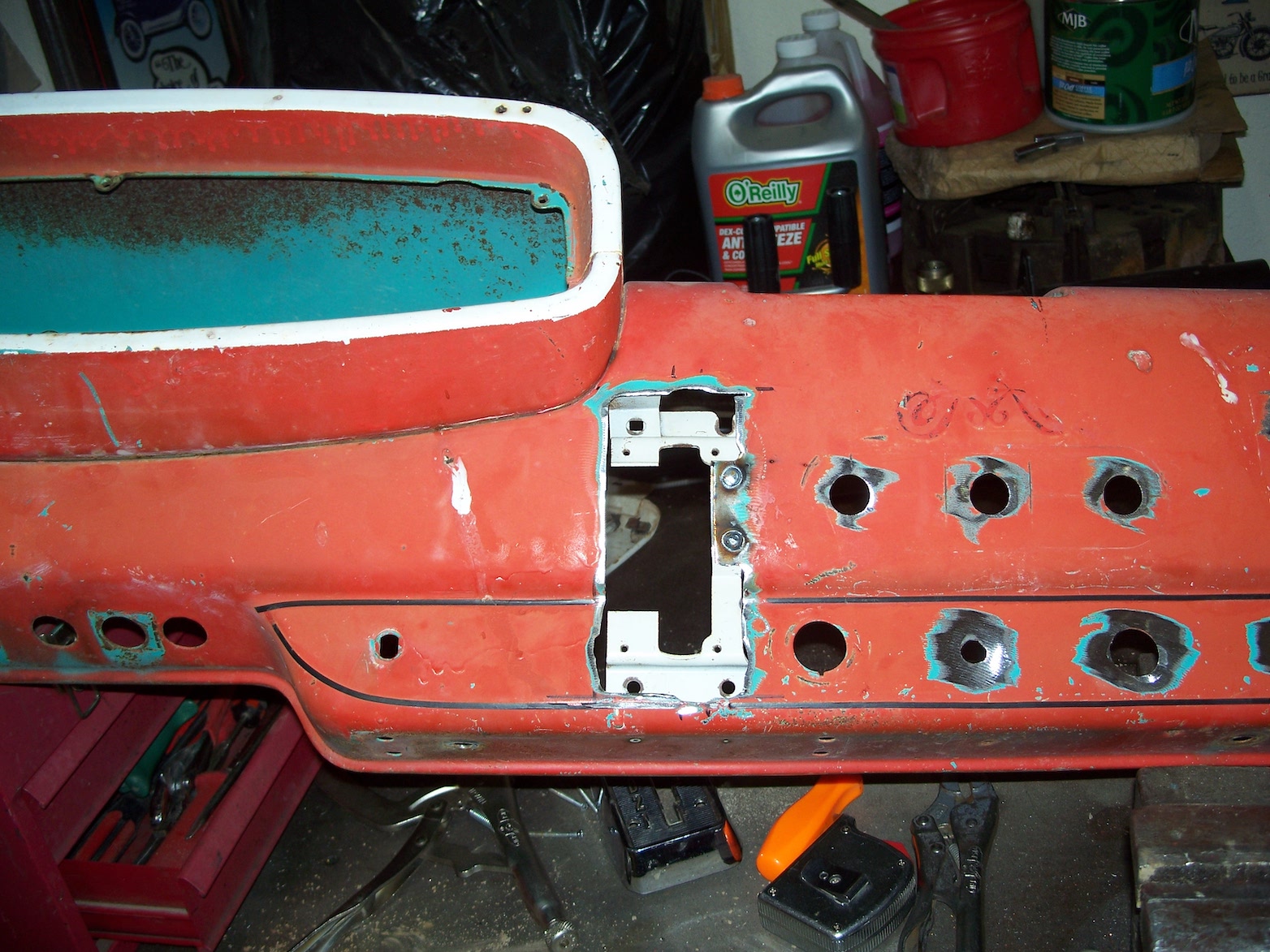 Blasted the dash, smoothed the welds, added filler and glaze.
Painted it with PPG's shop line(low line) omni single stage paint.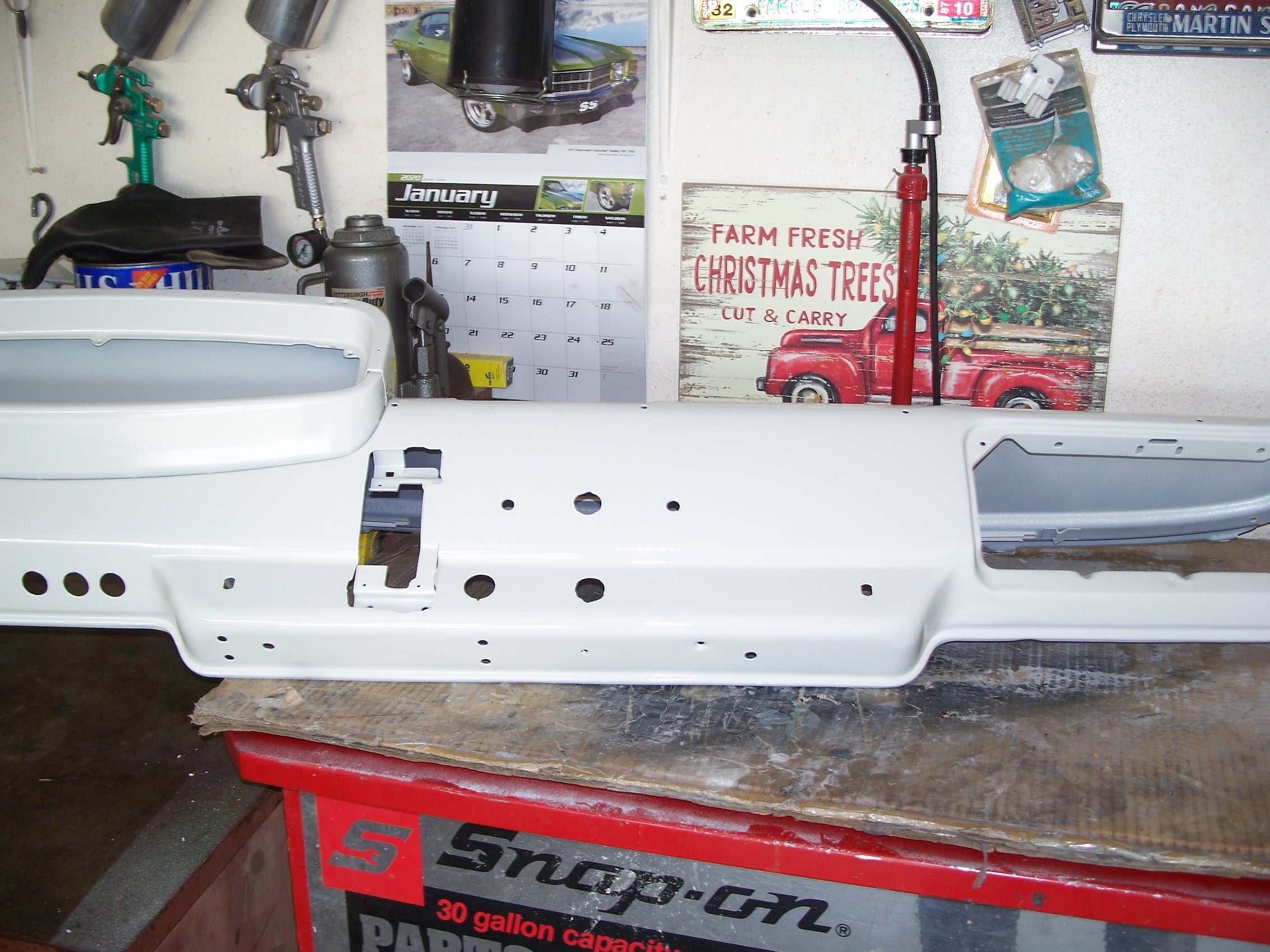 Had to make my own crossmember(junk yard one was MIA).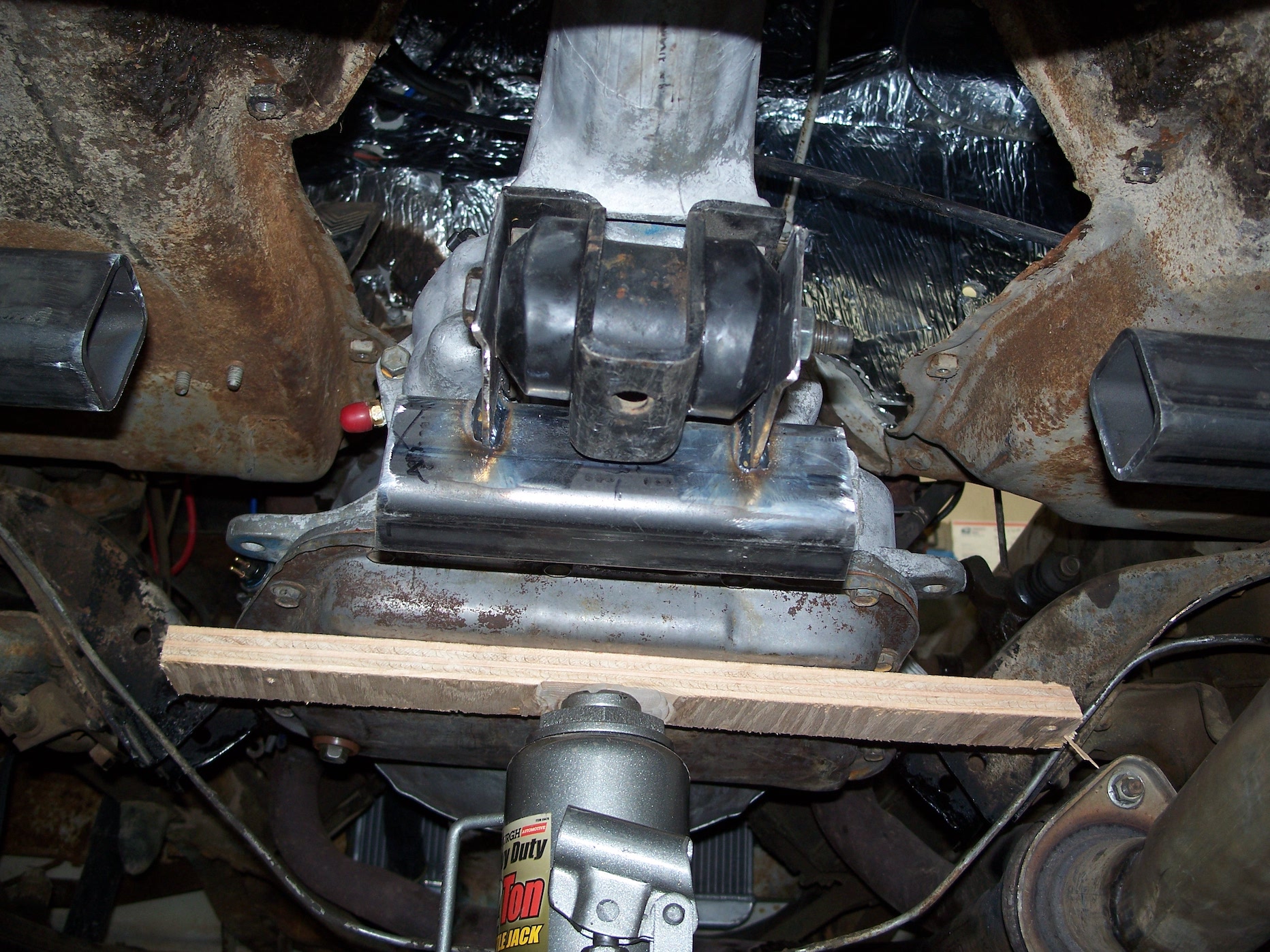 I used 2" x 1/4" tubing, nice and thick to fill in the angles where I had to weld. I got the shifter on eBay, trans from the U pull it yard, I replaced clutches and seals in it, looked really good inside. Cooler lines from a van at the yard. I did have to have a driveshaft made, couldn't find the right length. I did buy a new champion radiator off eBay that had the trans cooler in it, didn't want to mess with the 55 year old one.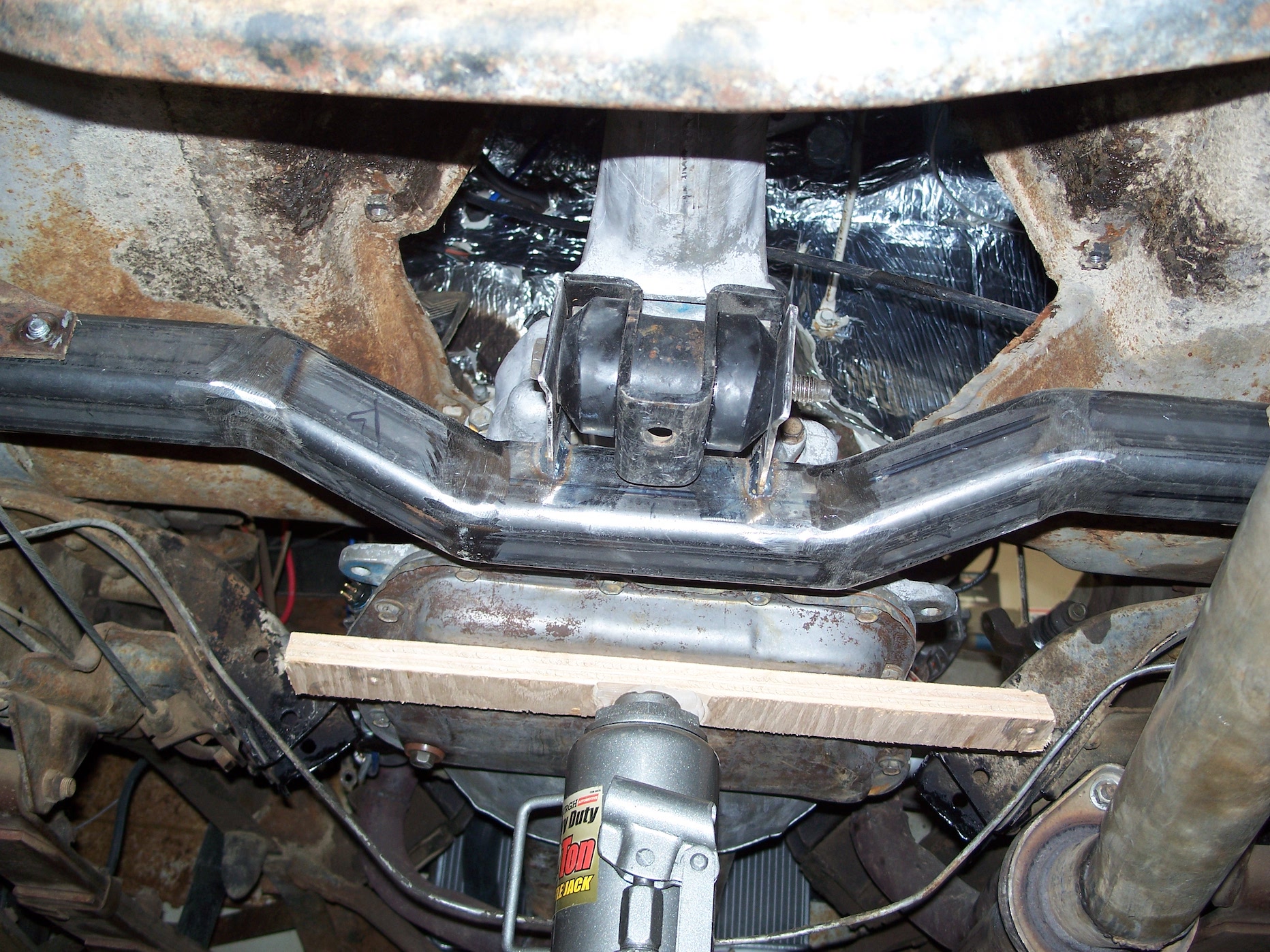 This is what the interior started out as.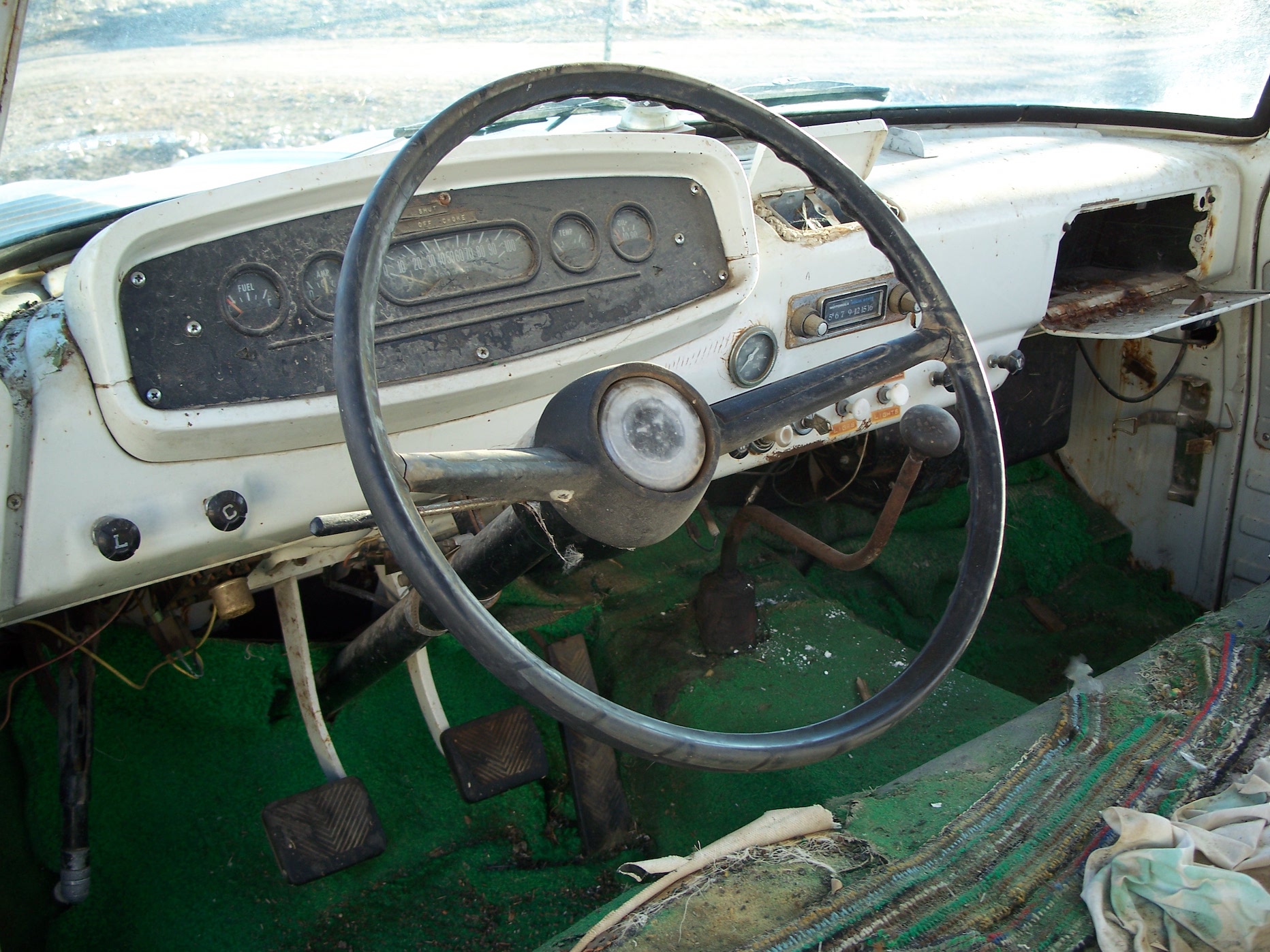 I bought the chrome dash pieces off eBay plus the white steering wheel. Vinyl floor mat from rock auto. Retrosound radio and a cheap seat cover from ebay.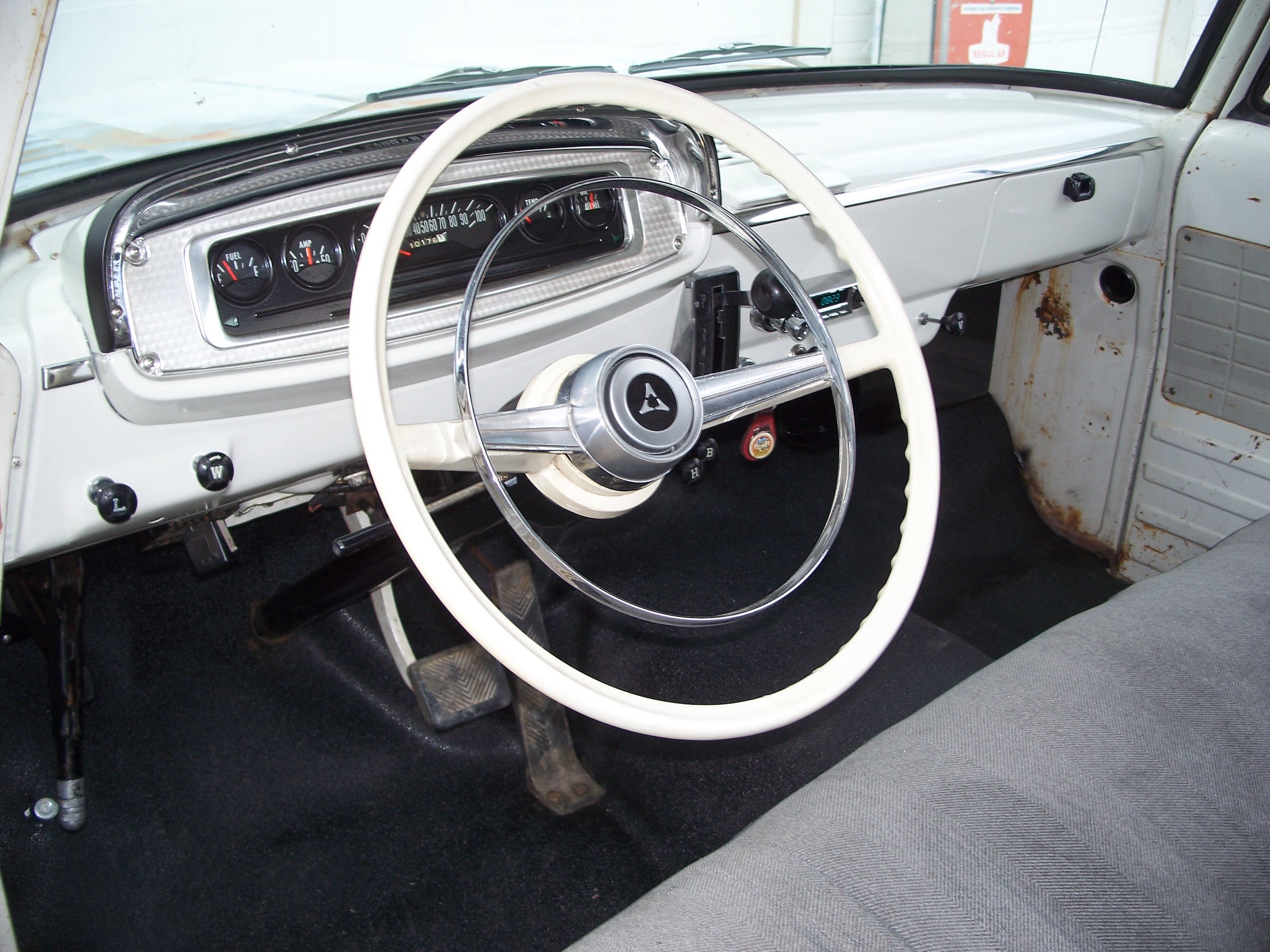 I got a 2.76 (better for highway cruising) third member from craigslist for $50 so I did axle and pinion seals on the rearend and replaced the axle bearings. Resealed the steering gearbox, plus electronic ignition and a solid state voltage regulator. Belts and hoses, put a GM heater control valve on it(it was cheap, mopar one was nonexistent). Slant 6 fan clutch from junkyard.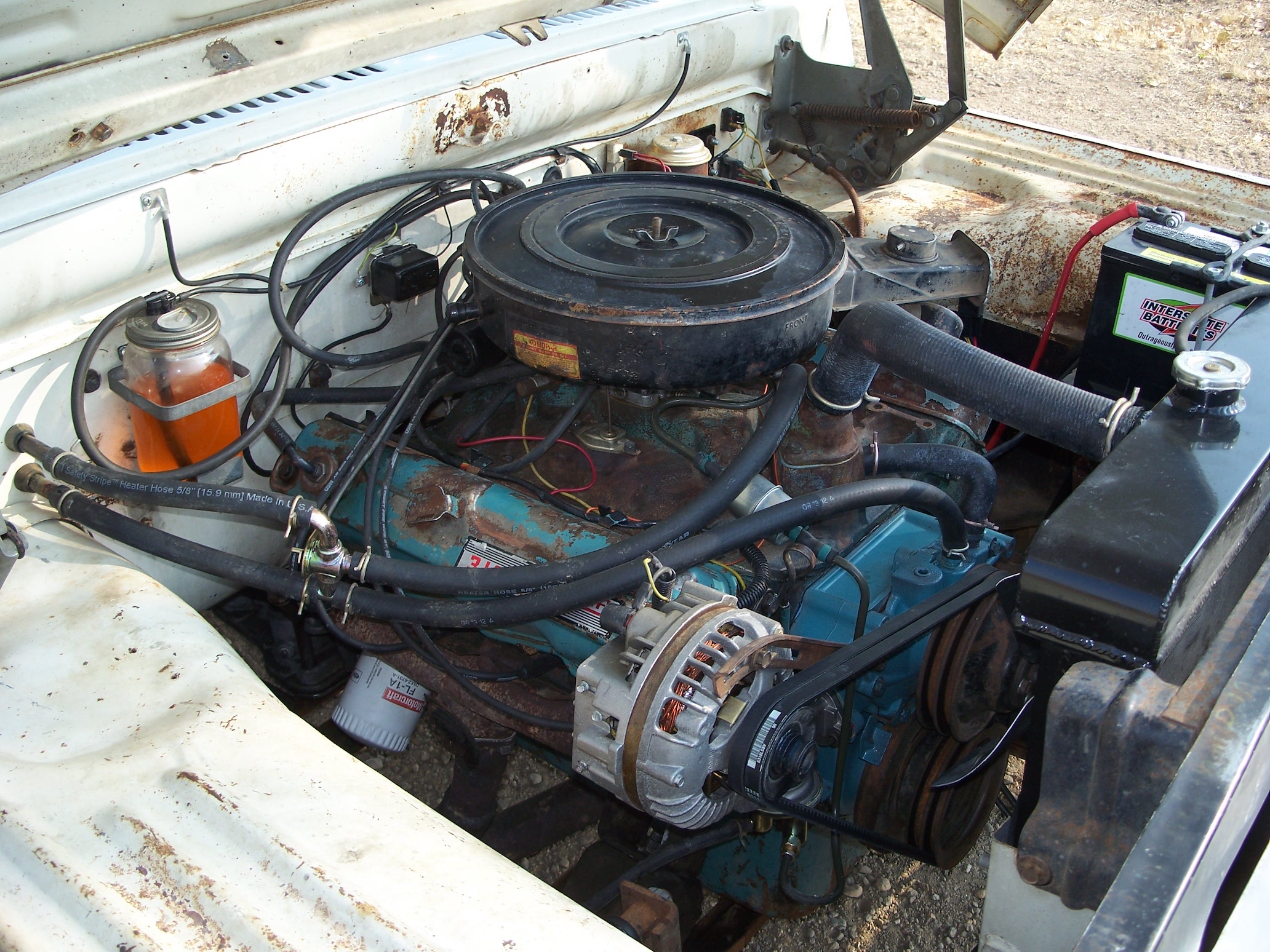 It looks and sound really good now. I got most of the exhaust at the u pull it yard from a 2003 suburban, nice and quiet now. Does freeway speeds no problem, gets about 1000 miles to a quart of oil, I'm good with that. I am into it now for a total of $3680, including purchase price (not counting labor though). The outside is still all original paint and looks pretty good, well except the roof part. Hub caps are from a late 50's dodge coronet.