Ok, got busy, got behind on posting, that's what happens when you have a day job. We took tractors to the annual Roots Of Motive Power Inc. 2015 steam festival in September, for play and display. We started by parking them under a shade tree and giving them a bubble bath. They had been sitting in the sun, dirt and dust since the trip to the Redwood Region Logging Conference in March.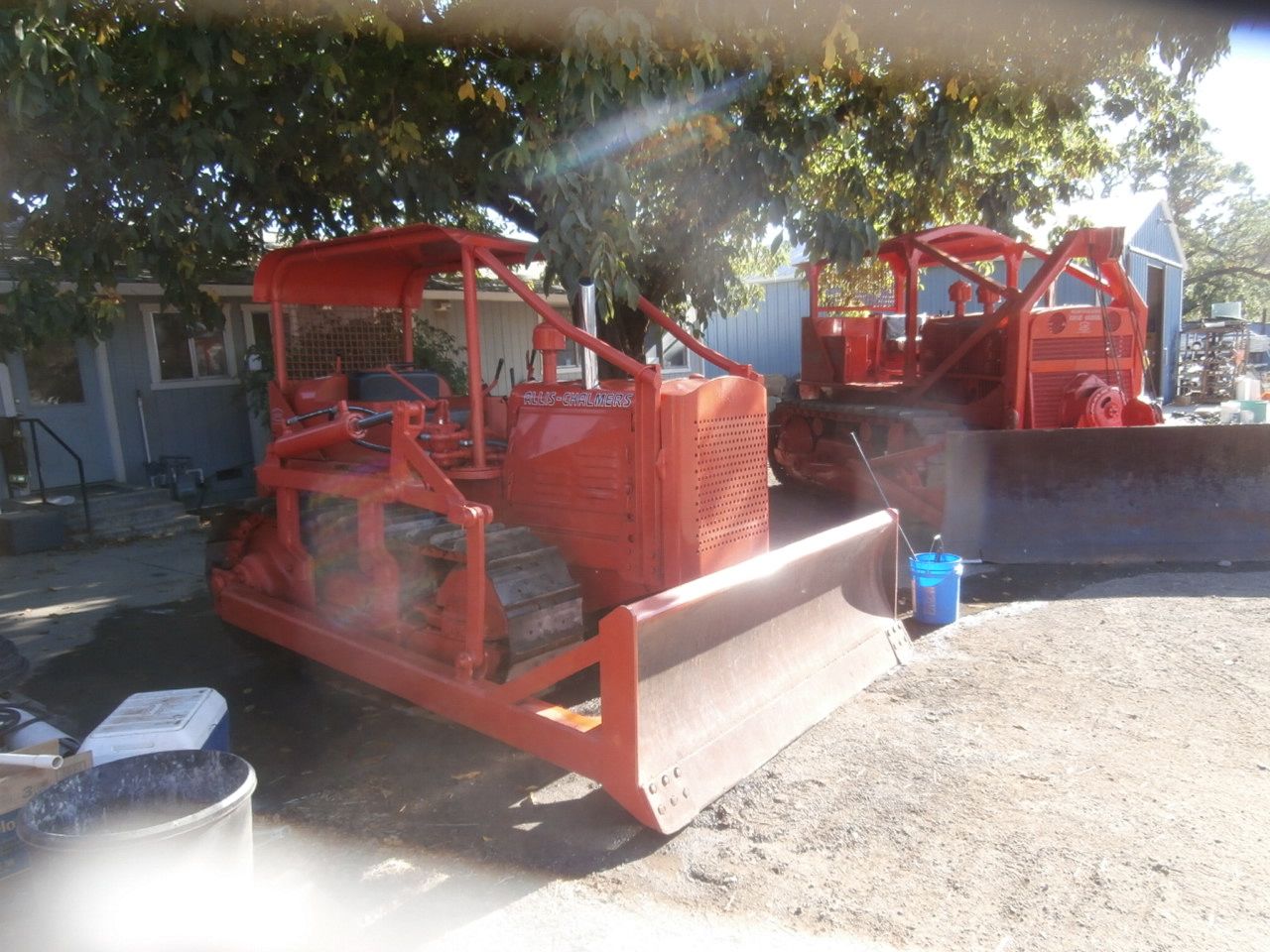 Besides that you guys are slackin on putting up pictures to look at. Other things you need to know is the day we did this it was 106 degrees, so it seemed like a good day to hang out under the shade tree with the water hose.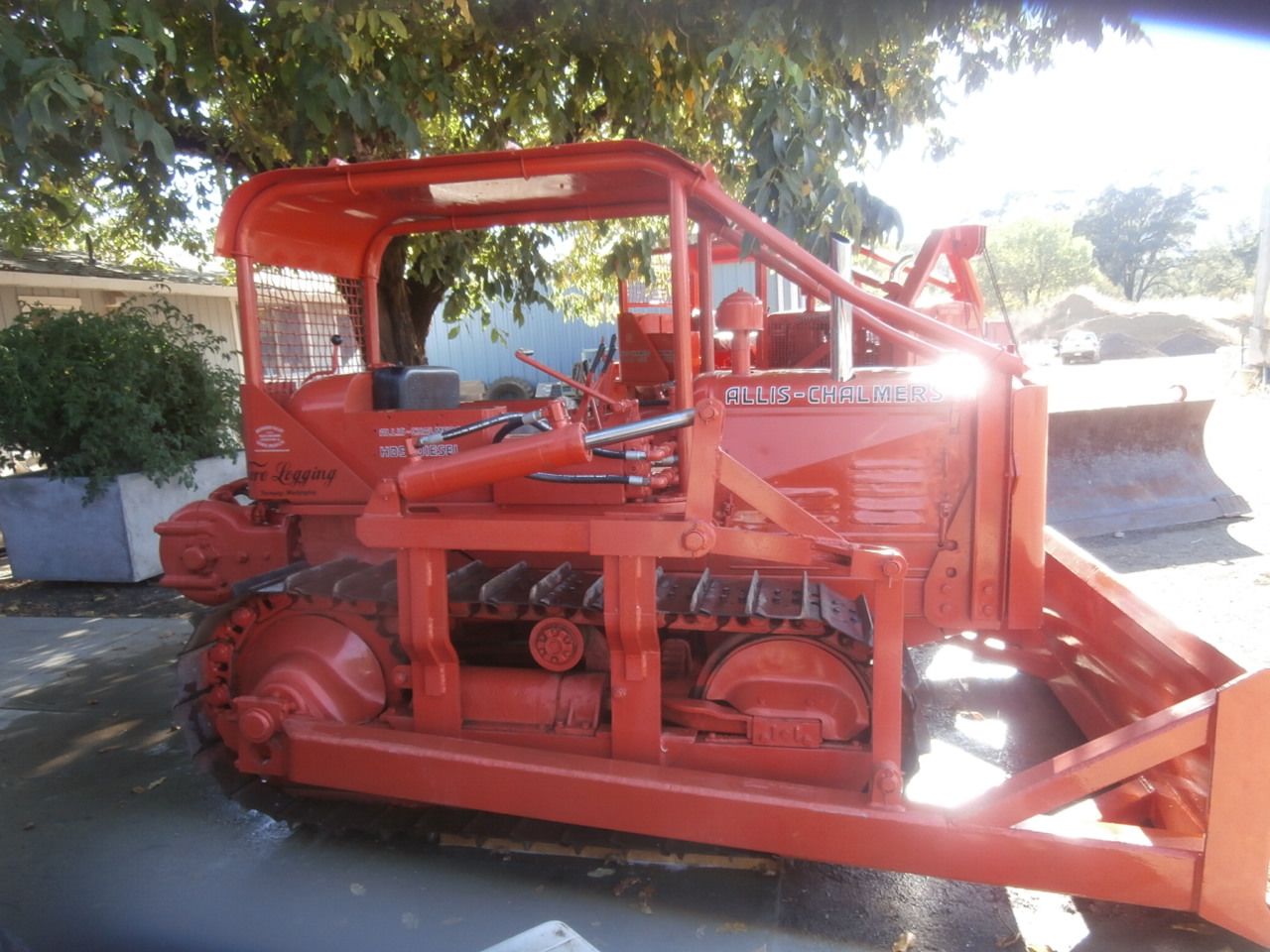 So we were off. We took 4 tractors so that meant 4 loads. We call it ''2 for show'' and "2 for go" (as in 2 for display an 2 for play)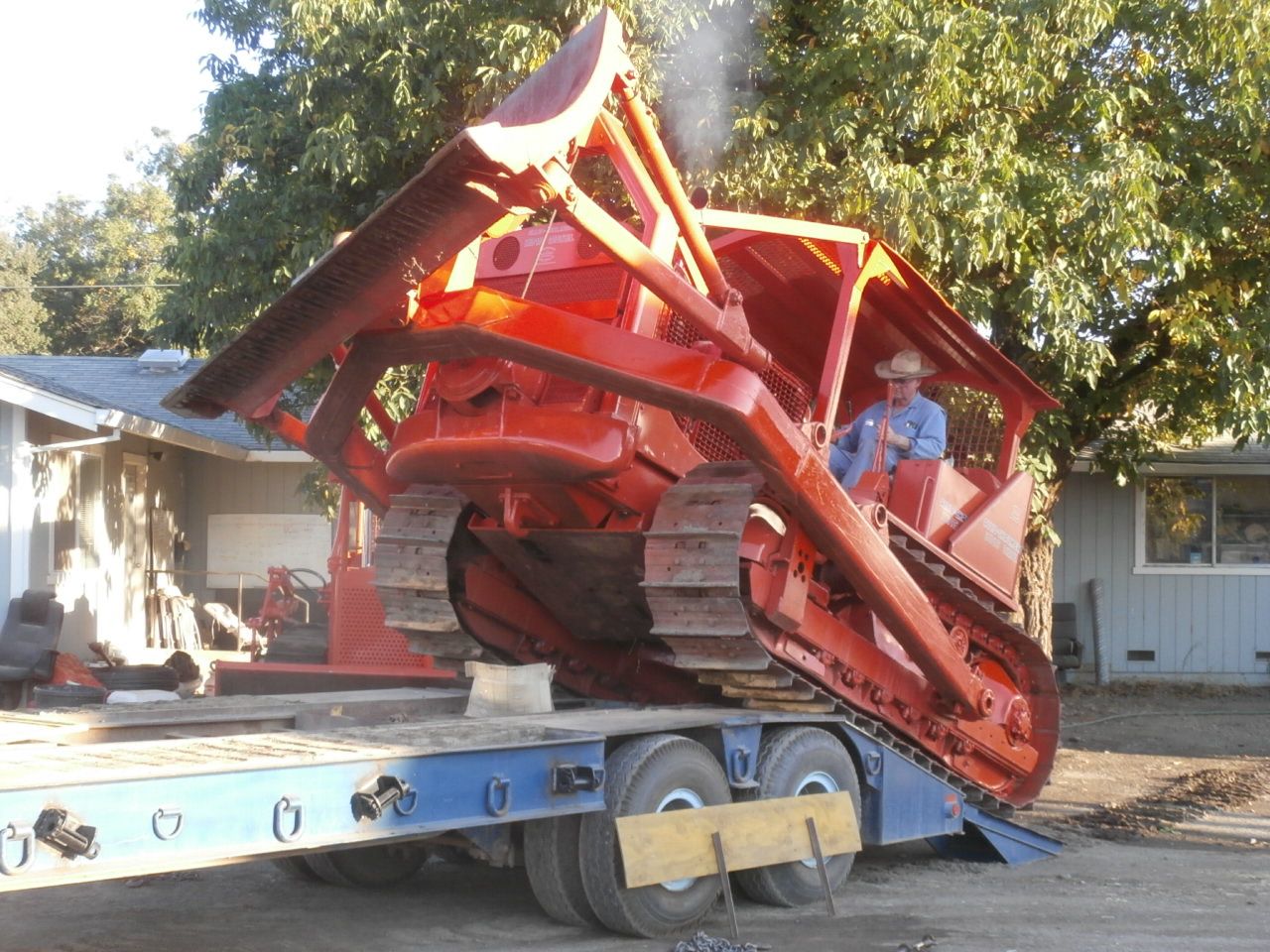 So the 2 pretty tractors get set up by the main gate for display.
We have the double seat in the 15. The 2 seats were available in the HD15s but were never used in the logging world. But 4 or 5 little kids can sit up there and get there picture taken.
So for play tractors we took the HD15 with the Garwood cable blade and front unit. So before any body asks about the canopy not being hooked up by the radiator, the story is last year when we ran this tractor there with out a cab it wasn't much fun in the sun and heat. So a couple of days before we needed to be there we went out to a donor tractor (HD16A logging equipped ) and found a canopy that would work, so that's why its a different color, and we also ran out of time to attach it.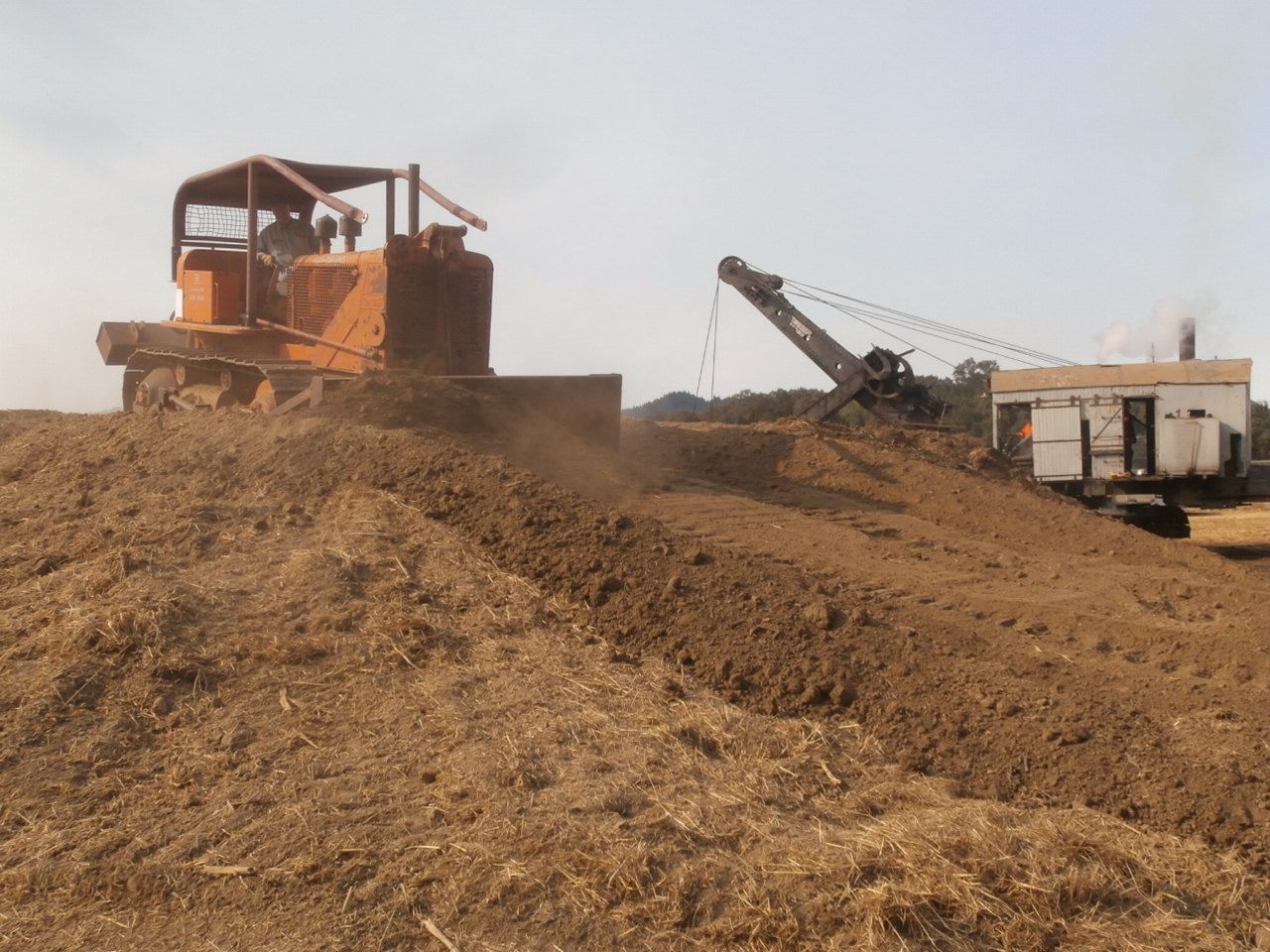 We started by readjusting the real estate so the water truck could get around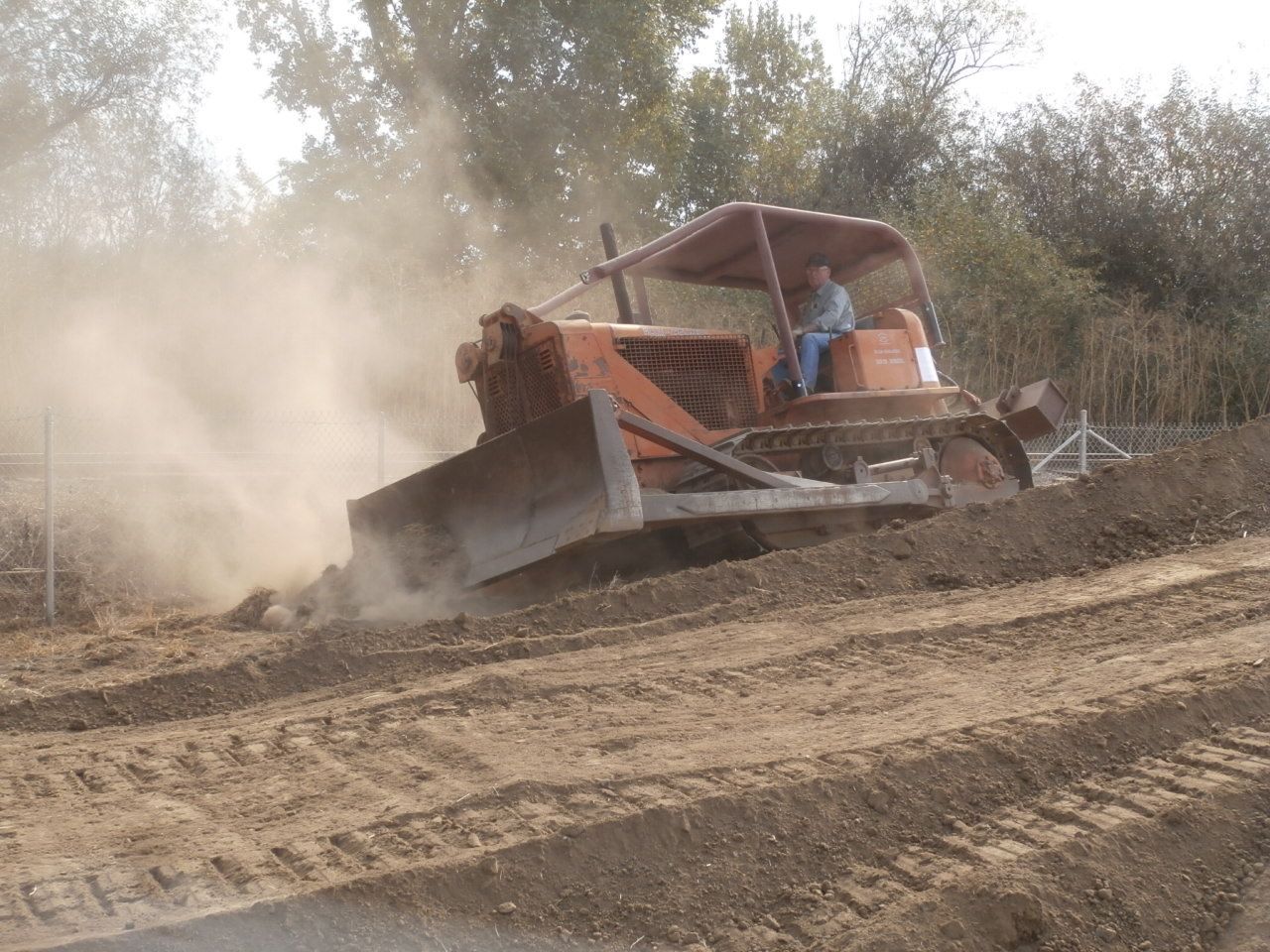 We also took the HD6B. We have since decided that it really needs a new paint job and we thought we should just have more fun anyway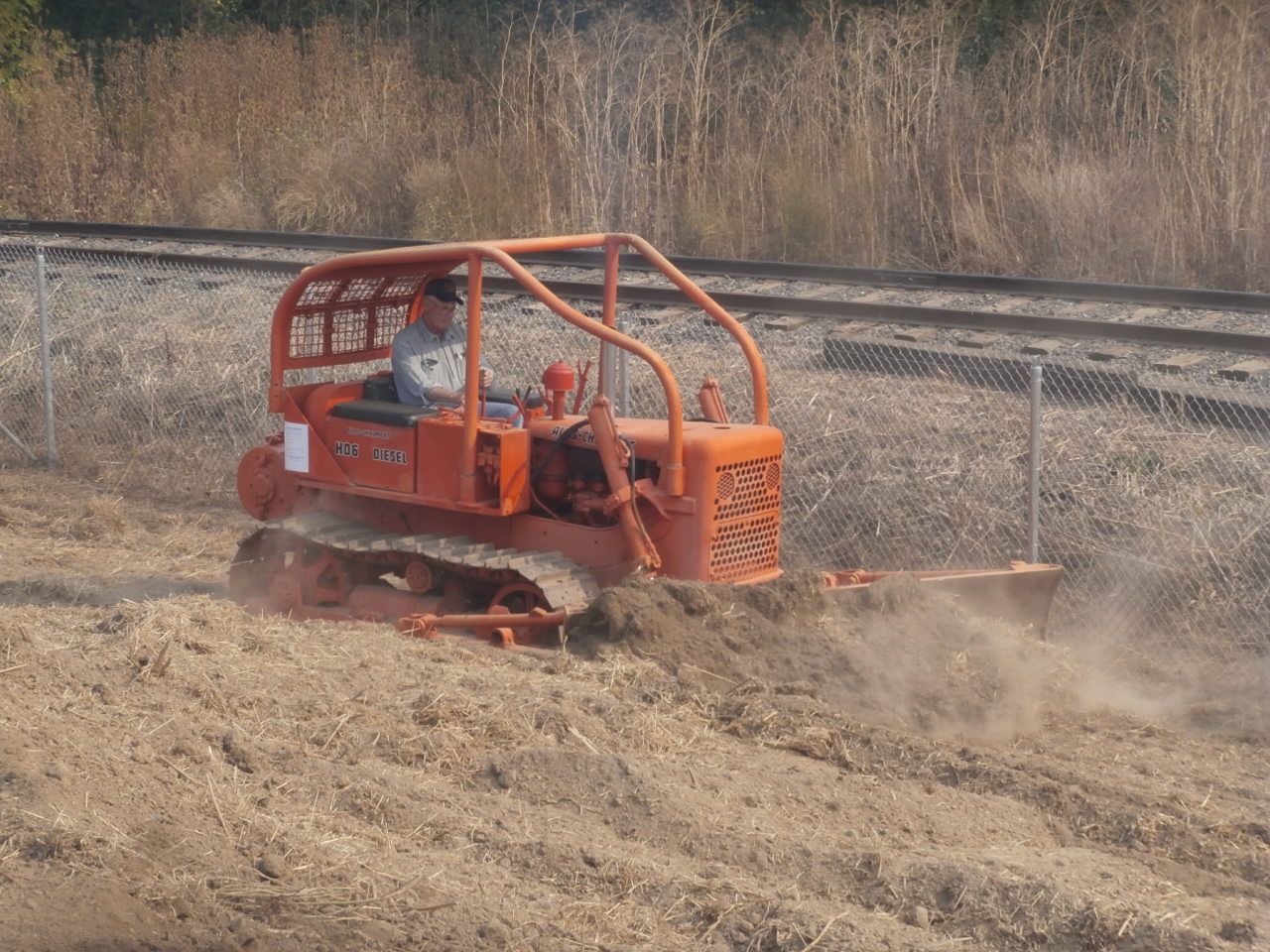 We were trying to sculpture the pile to get the water truck all over and around it.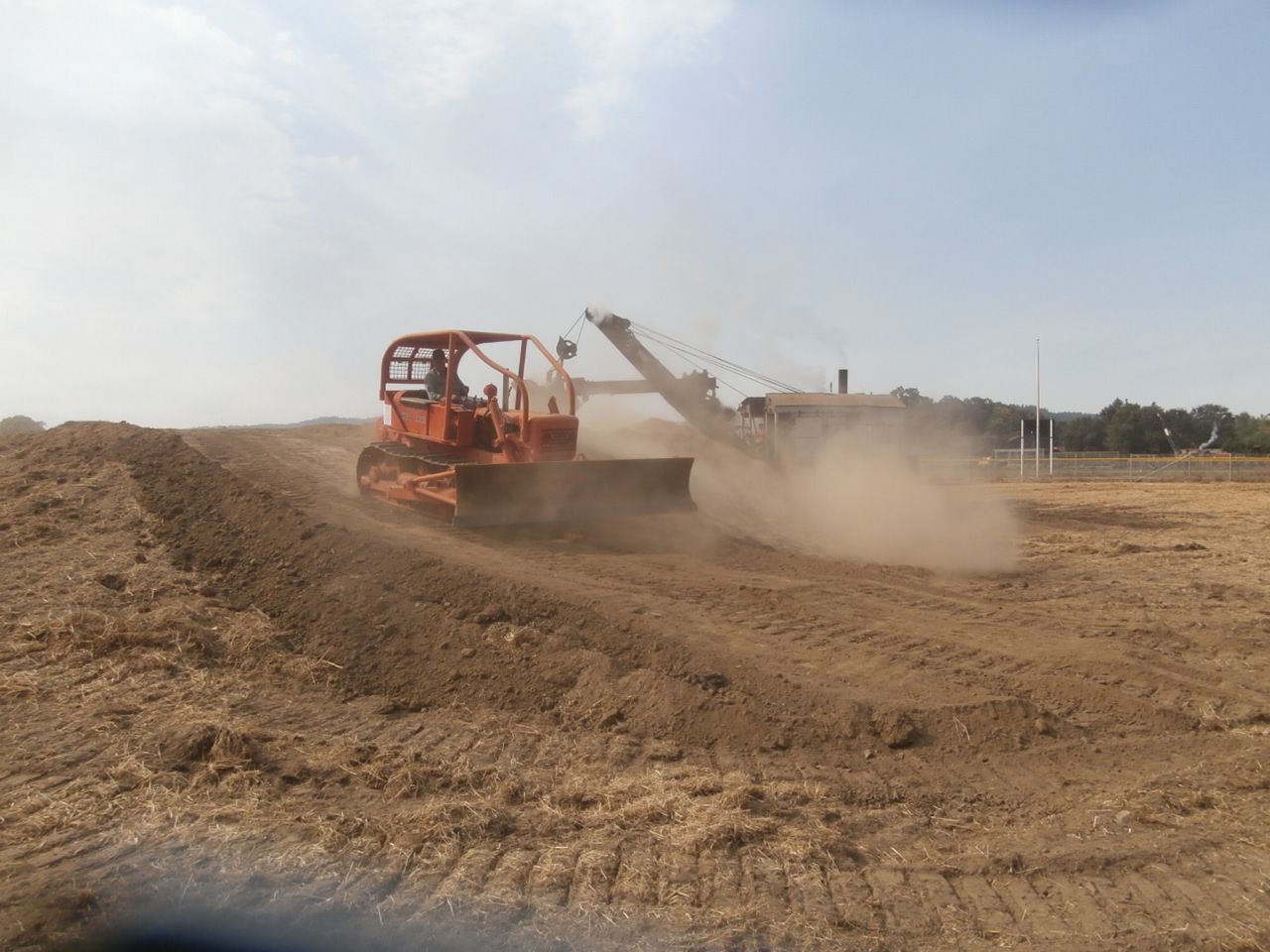 It takes a while for the shovel to get there and get moving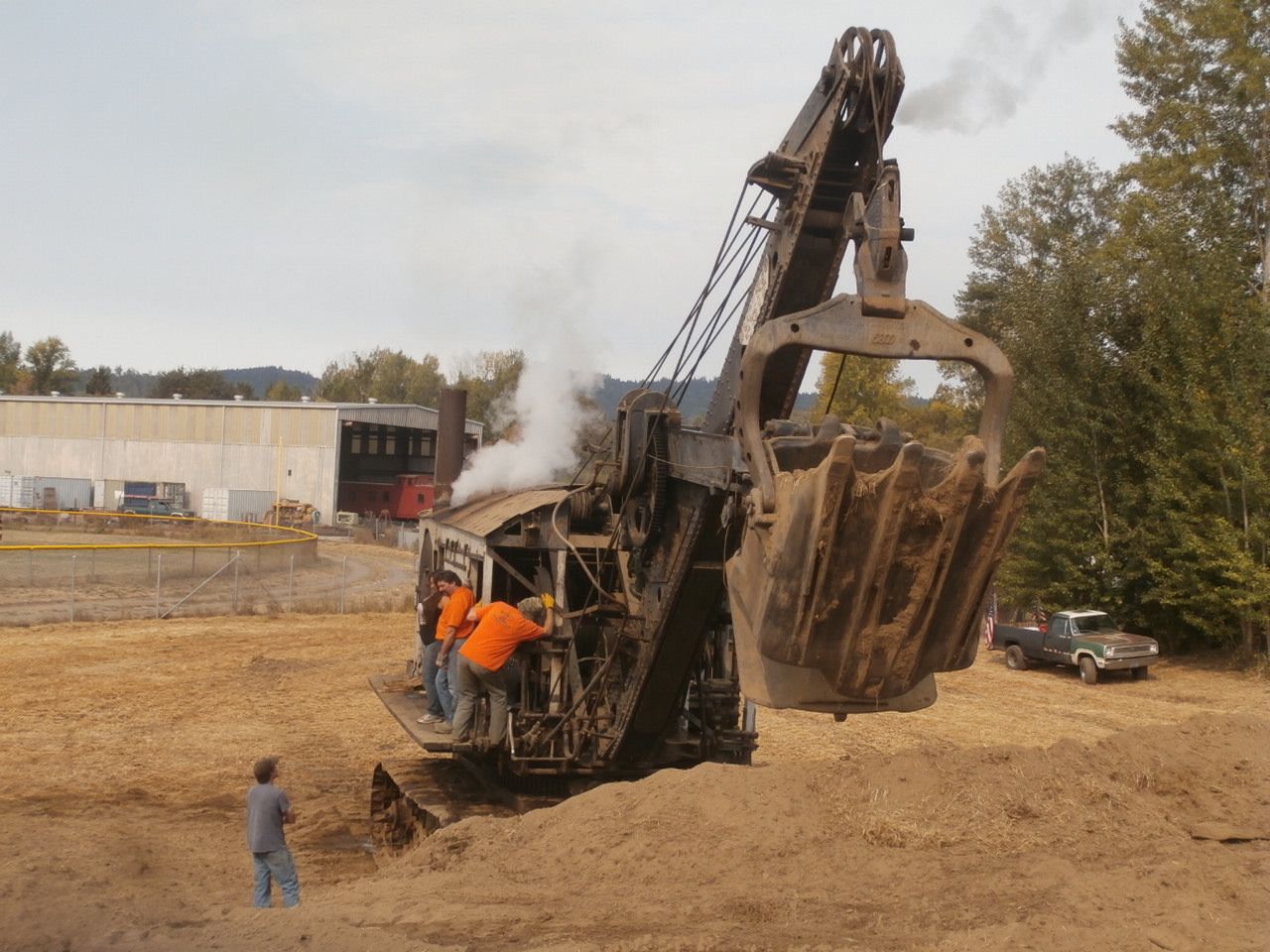 The shovel guys like the pile nice and high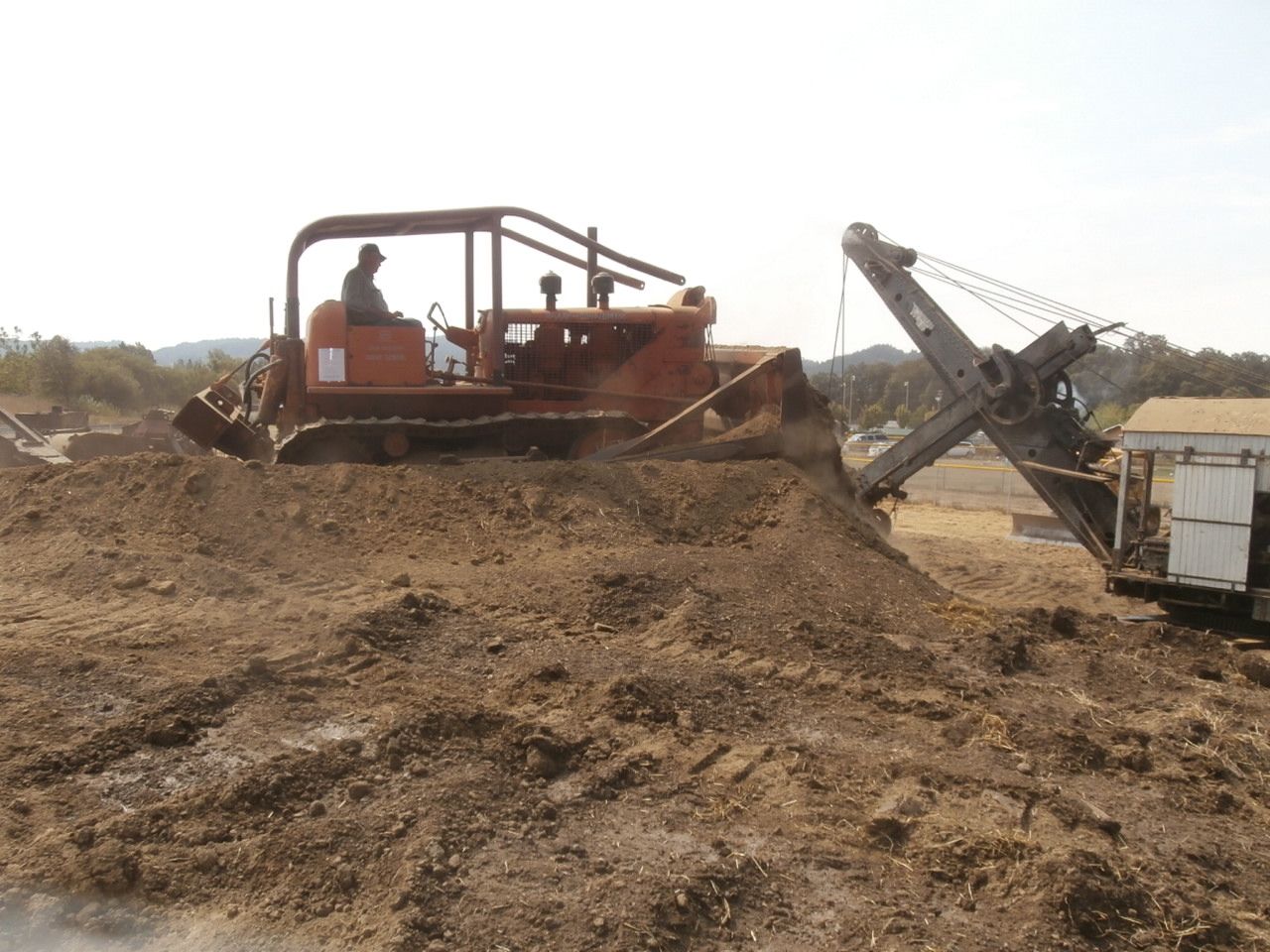 It was a chance for number 1 grandson (Trenton) to get instructions and do his first hot lap on the HD6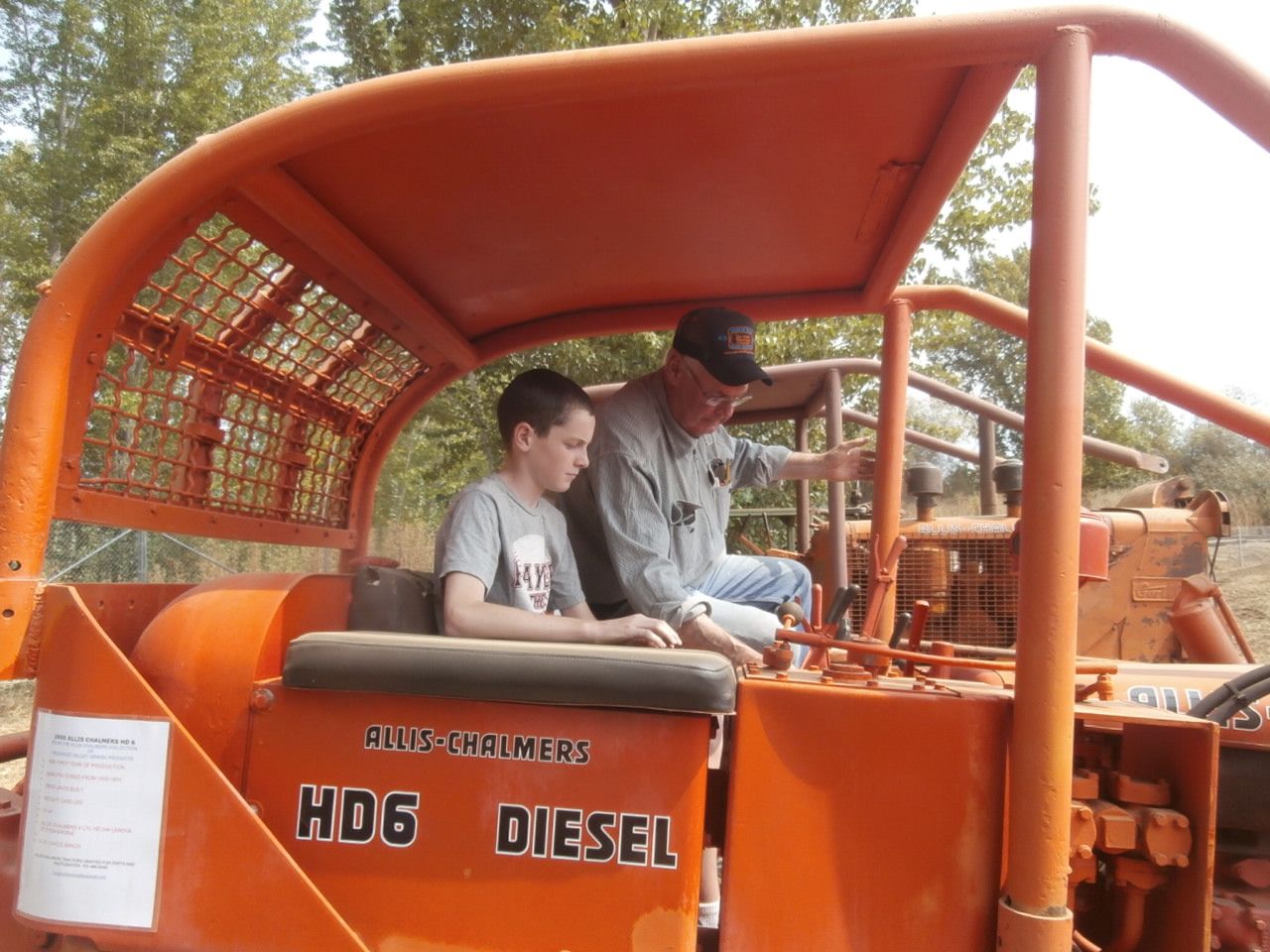 Grandson number 2 (Cody his brother) just got the hot lap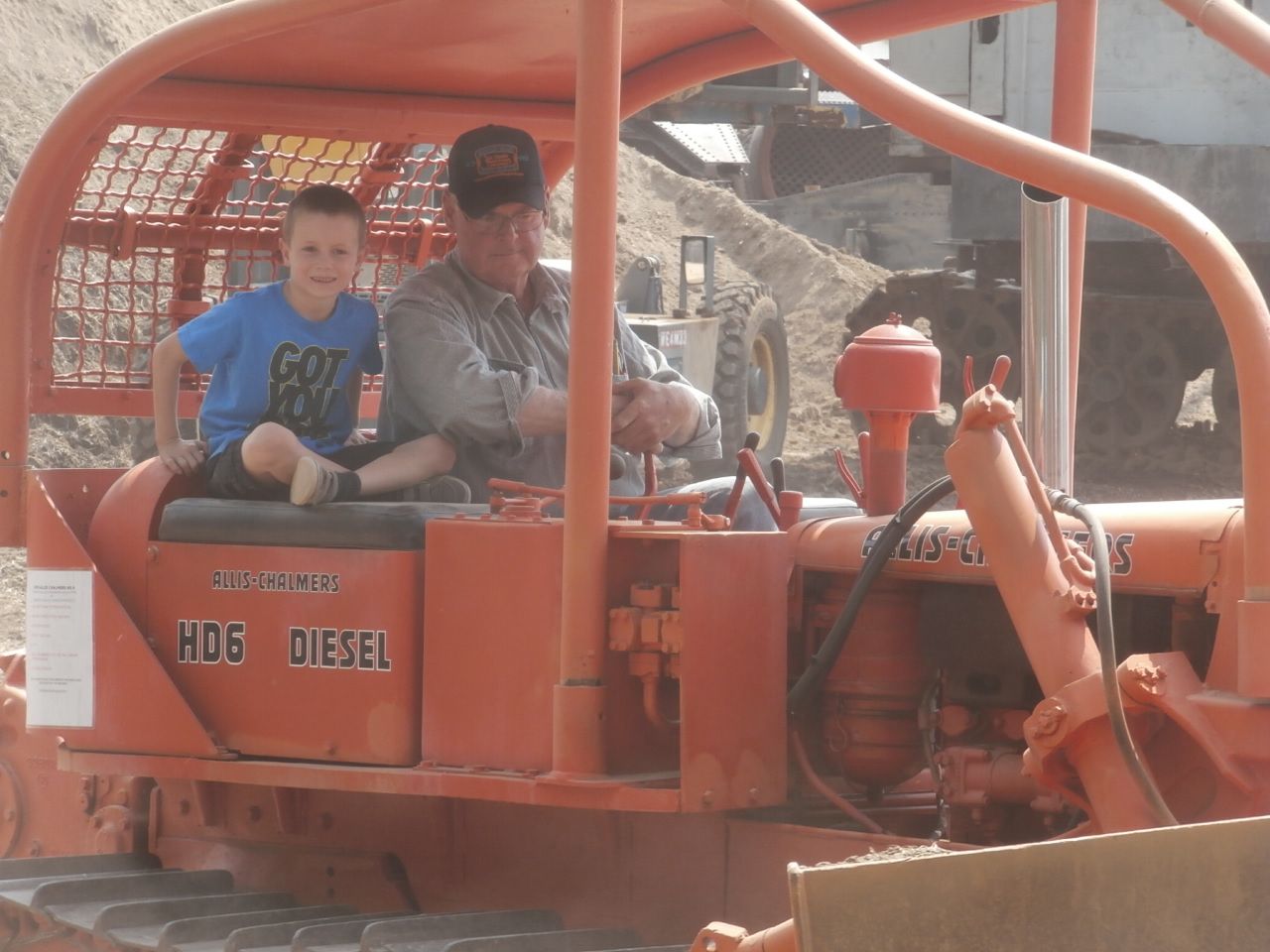 They wanted to ride on the TD24 (I know you guys did think you'd see me on something that's not AC) It was the big tractor, just wait we'll get an HD20 going soon.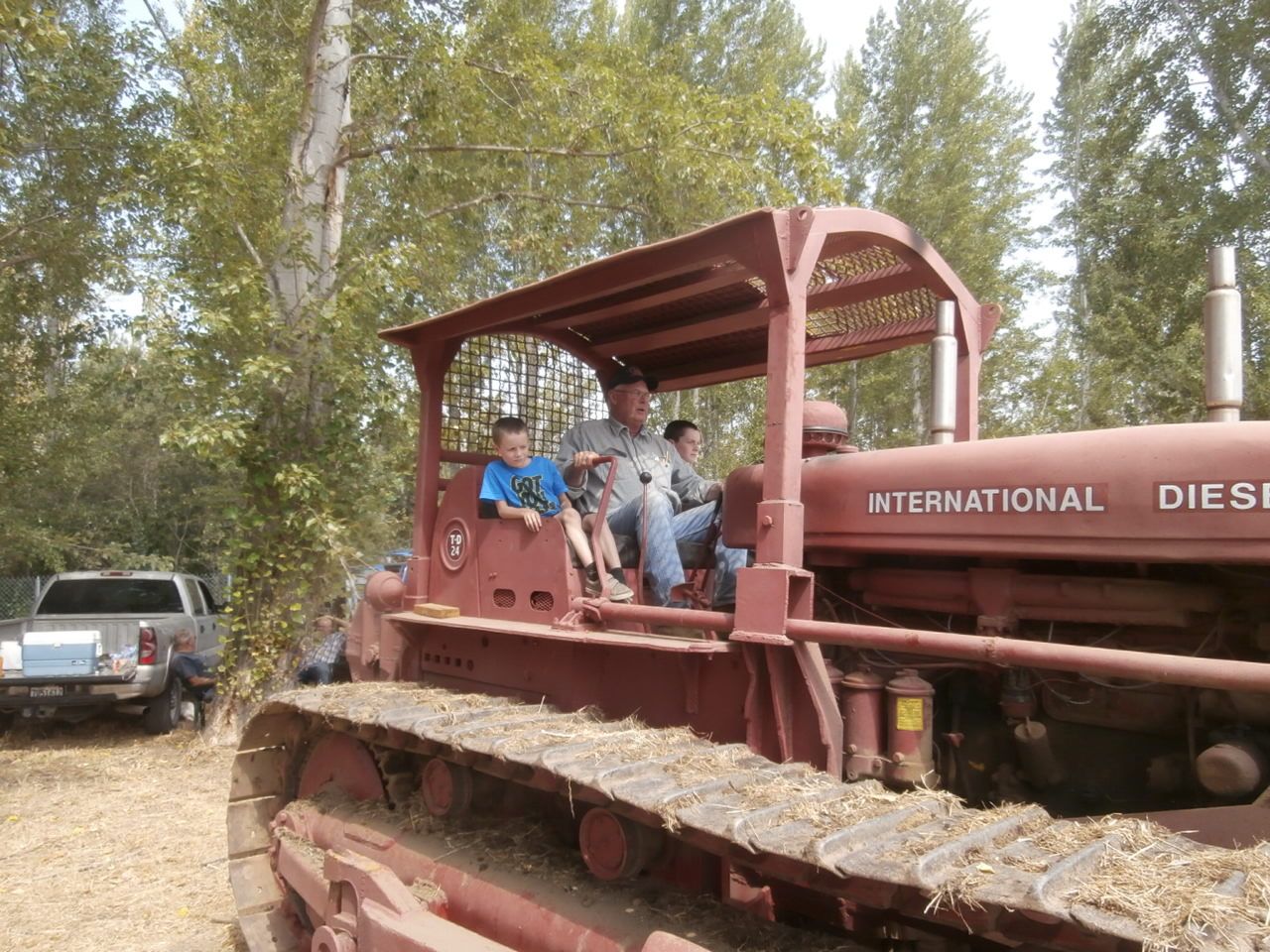 So brother Dave runs the HD6 while I run the HD15.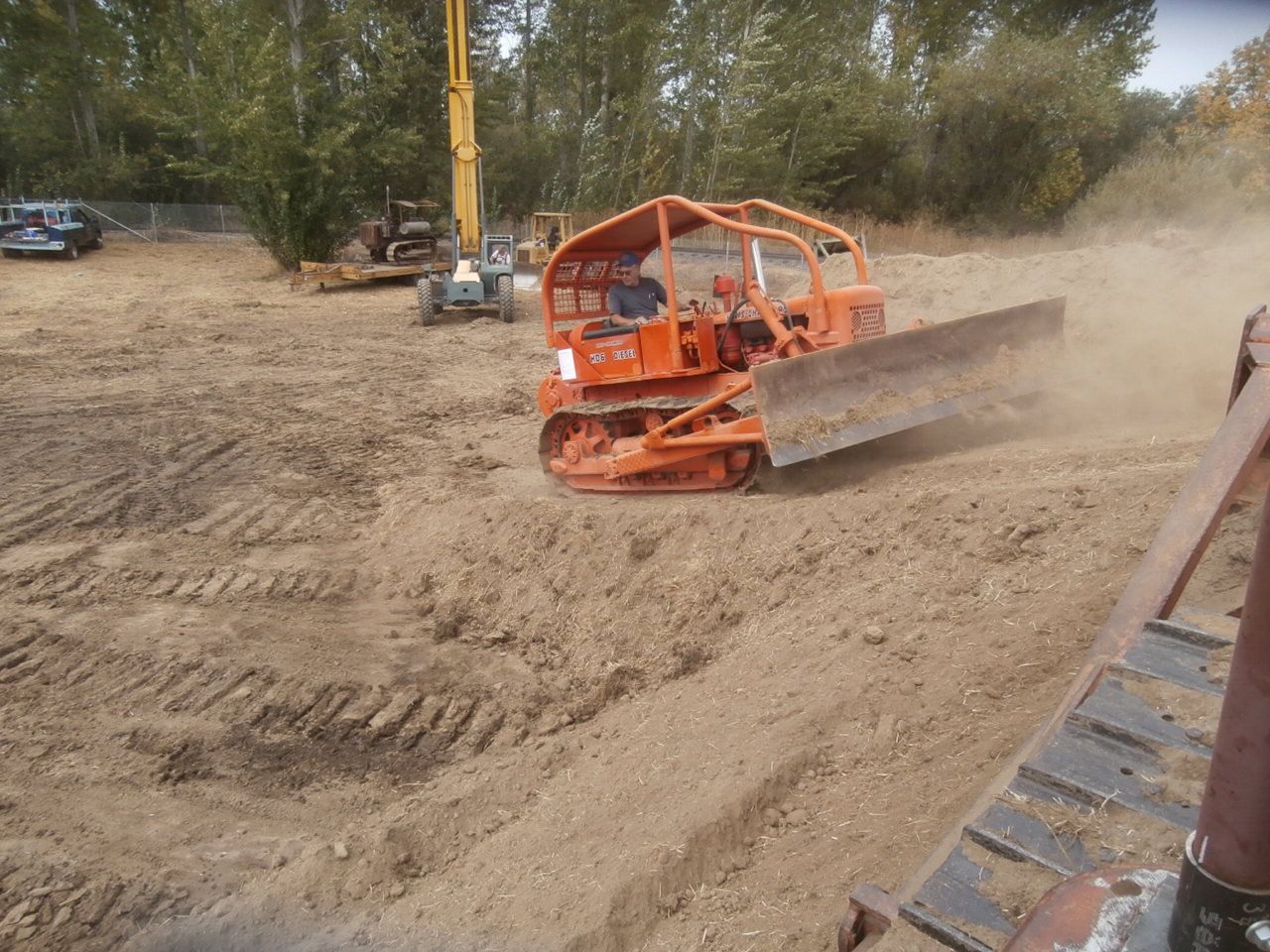 We were to reshape the pile and put it back where we could fit all the demonstrating tractors on top for a photo op.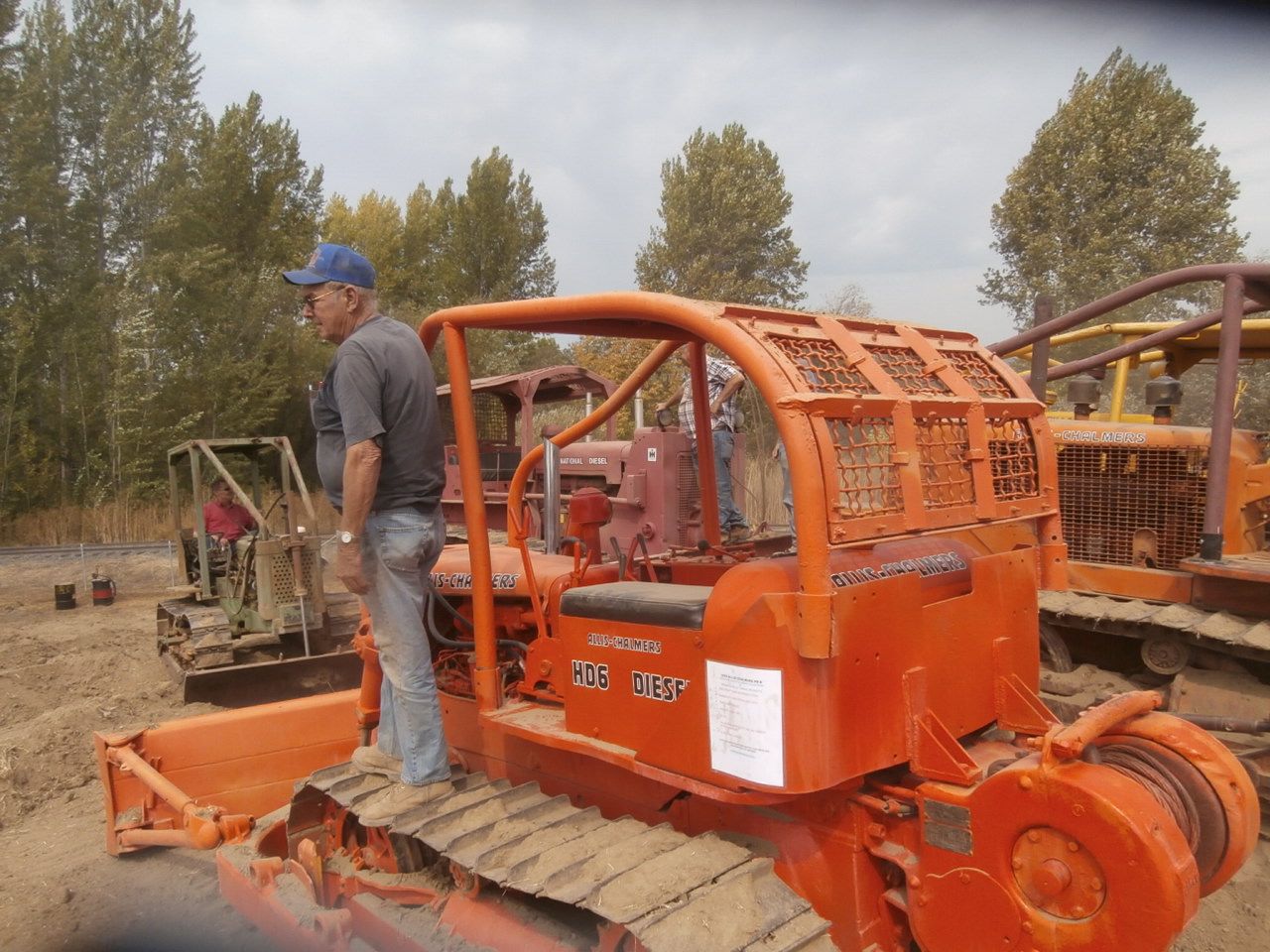 So when we got all these tractors on top of the pile, Troy James shown here on the Gradall lift ,with his camera took pictures. He is Vice President / Curator at Roots. We'll try to get pictures from him to follow up on this post.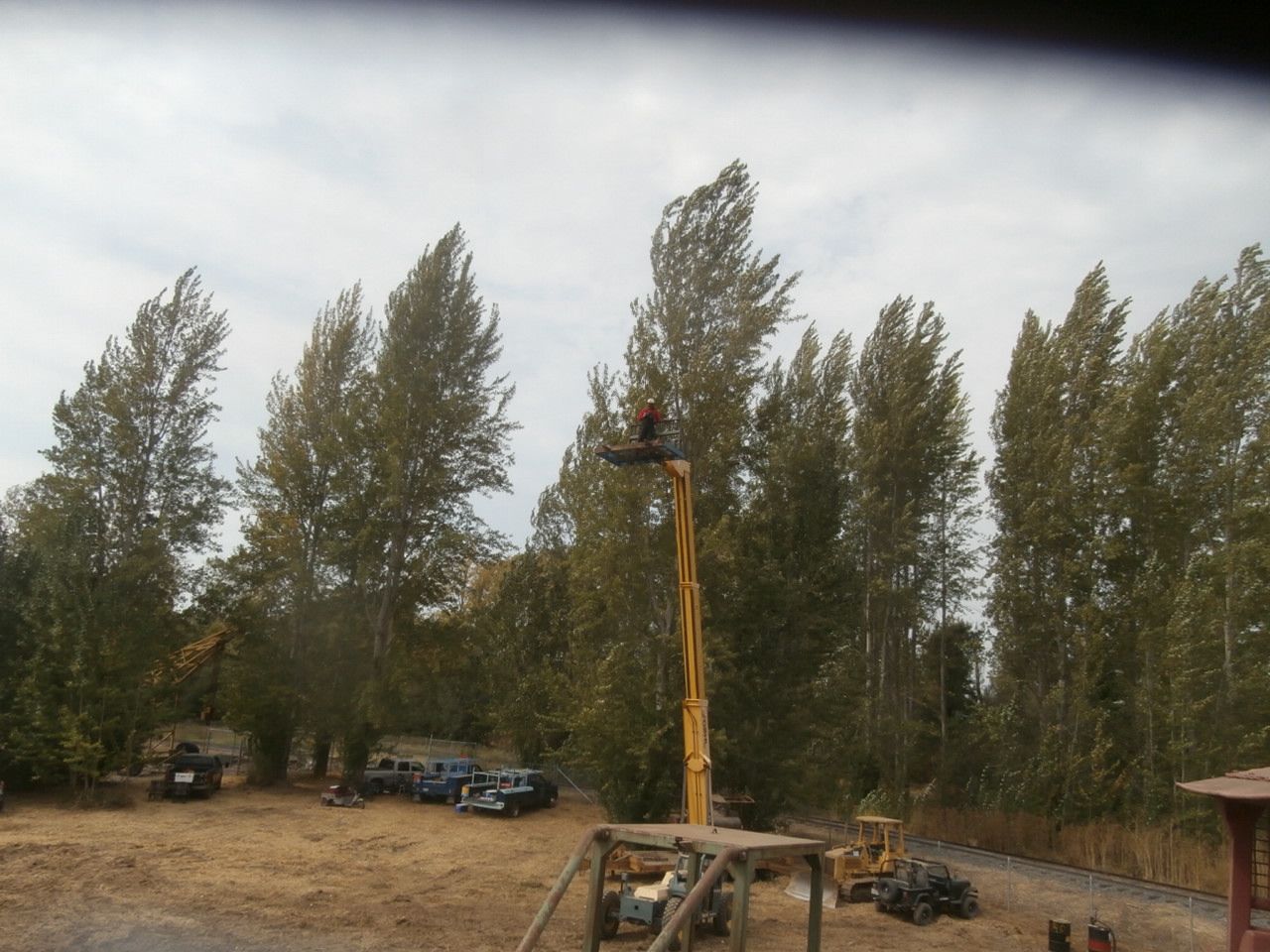 So that's my story and I'm stickin too it. Also check out the Roots Of Motive Power website, there's lots of cool stuff
www.rootsofmotivepower.com