I saw this at The Miami Valley Steam Threshers Show in Plain City, Ohio today.
It looked in really good condition and I thought it was a good price. Only $400!!!
I wanted it so bad. It was so hard to walk away. I was telling my brother just last night that if I was ever going to buy a Baler it would be one of these.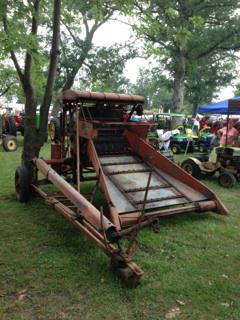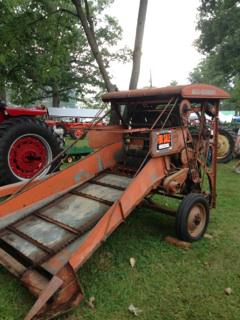 There were several reasons why I didn't buy it.
First - I know nothing about them.
Second - Not sure how I would get it home.
Third - Not sure where I would store it when I got it home.
Fourth - I would not do it justice. I doubt it would ever get used. (I already have an Allis #2 Triip Plow just sitting in my front yard as decoration.)